Restless french artist Bleu de Marin has built a singular creative world, mixing an artisan background with street influences and a passion for ocean related aesthetics and mythology. We got a moment with the one that calls himself Jean Rockeadi, between Biarritz, Paris, surf and tattoo sessions.
Where do you come from, how did you get into tattooing?
I first got into carpentry training with Les Compagnons du Devoir (a French renown craftsmanship organisation), at the time I was into street art, painting and drawing, a passion that started as a kid. My interest in tattoo started when I met Guy Le Tatooer, I was in Toulouse, getting inked for the first time. Now I've been living and tattooing in Biarritz for the last 6 years, closer to the ocean and to surfing that both have a major role in my inspirations. A tattoo is a form of artistic expression that we highlight with our bodies, like a storytelling. I got into tattooing because I love to listen to people telling their stories, I want to understand exactly what they want to be able to mark their skin accordingly.
Where do you get your inspirations and who are your models?
I get my main inspirations from the sea world, that's actually why I moved to Biarritz. Then I have plenty of creative references, like Rafel Delalande, 100taur, Oliver White, Gotch, Ali Ge. More recently I met talented young artists like Raphaël L'Archive. A lot of my creations are also influenced by Gustave Doré's engravings and works.
What kind of customers do you have?
I don't have a particular type of clients. Most of them contact me because they're into dotwork, linework, black or dark tattoo. A style I developed my passion for engraving books and the artist Rafel Delalande, that I had the chance to meet. I see people from everywhere, first timers or not. My style just attracts people that like my job.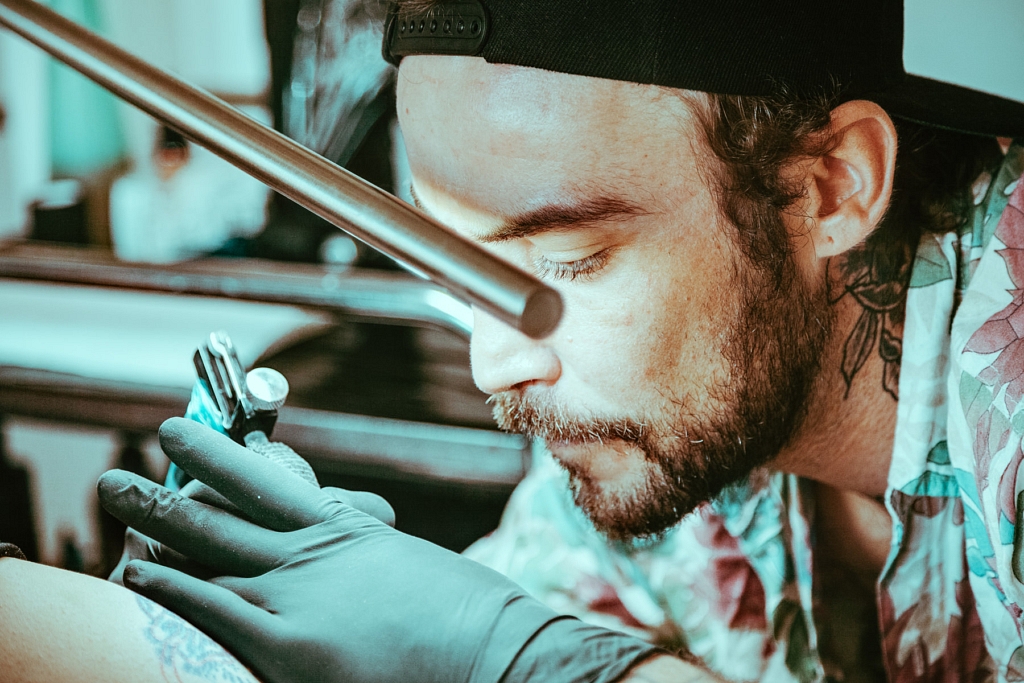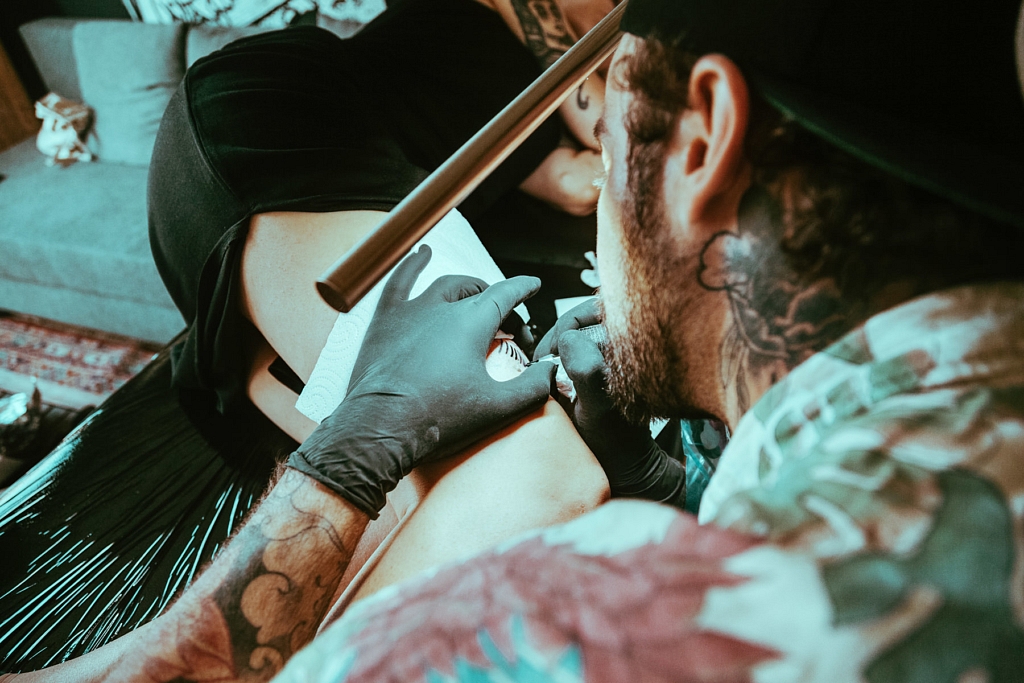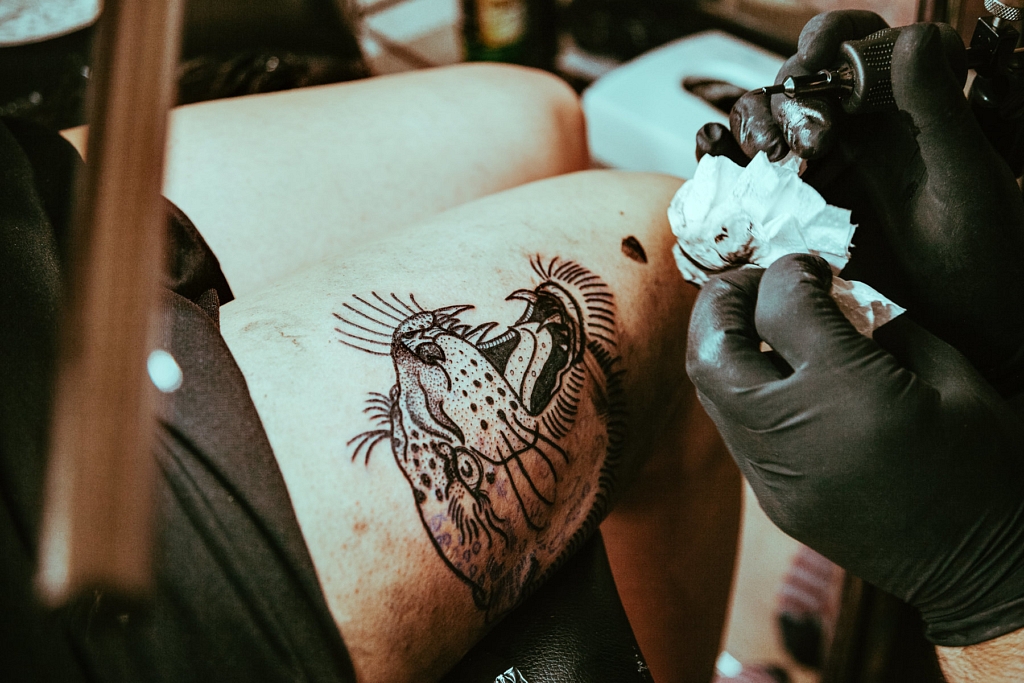 If I come to you for a tattoo, how is it going to go? Do you have a process?
Most of my clients come already knowing and liking what I do, so either they'll pick a creation in my book or they come with an idea I translate in my own style. Every single tattoo I make is a unique piece I just tattoo once, then I give the client his drawing, cause it's part of their tattoo project. It's always cool to keep the original drawing, you get an artwork you can wear on you skin and put on your wall.
I see a lot of drawings with the Wu Tang Clan logo in your book, why do you use this visual that often?
I've been into the hip hop and graffiti culture since I was young, for me Wu Tang is the major reference in this domain. I'm a huge fan, that's why I like to kind of "hijack" their logo by adding my individual touch inside this eagle shaped contour.
You told us about your carpentry training earlier, why this change of course? Is this first activity still present in your work?
I had to stop practicing as a carpenter after an accident, but I kept the passion for wood through pyrography that I started to practice when younger. Being into the skate and street world, I've always customized my boards with drawings, later I made a lot of exhibitions around this. Then I extended my activities with pyrography to leather, motorcycle gloves or tanned skin, which is a good way to always improve as a tattoo artist.
What other passions do you have besides tattoo and how do they influence your work?
I surf a lot, it gets me closer to the sea and it's spirit, for me it's a soothing environment. I'm also into motorcycles, I've been riding for a very long time, it gives me a sense of freedom. And you will often find me holding an argentic camera and taking pictures for pleasure.
Is there a tattoo on you that you regret?
Yeah sure! A stupid crap I made when I was young. Now it's getting covered by Bertrand Bouzille Deluxe, it's taking ages to be done, haha!
Remember the first tattoo you made?
Sure, it was a butterfly!
Do you recall requests that really marked you?
Every personal request has an effect on me. More specifically, I really care when someone chooses a flash from my book, because they're going to wear one of my inspirations on their skin their whole life, that's super flattering and it pushes me to carry on in this job.
Is there a tattoo you're the proudest of?
I'm proud of all my realisations, I don't know which one to choose! Let's say for the moment it's the Wu Tang I made on my artist friend Wesley Wilquin's arm.
Is there a tattoo you'll always refuse to do?
Usually I refuse everything I know I can't do, for example Polynesian tattoo, cause I'm not Polynesian. I also don't do colored old school, cause I don't use color. Basically I just, take projects in my style and leave the other demands to artists that do their style better than me. More generally i always refuse tribal tattoos and infinity signs. Also, last but not least, no girlfriend or boyfriend's name. I made the mistake on myself and it cost me a cover after the breakup!
What's the funniest thing that happened with a client?
Once I tattooed a complete tibia on a woman that was almost orgasming with pain. That was super awkward at the moment but really funny at the end.
And the worst thing that happened with a client?
I remember a woman that had to be held by several people because she couldn't stand the pain from the needles, we had to stay with her the whole time. After the piece was done she was super happy and thanked us for holding her…
Last question, is there someone you dream of tattooing ?
Without hesitation, I dream of tattooing RZA from Wu Tang. In my case, I did get him tattooed on myself!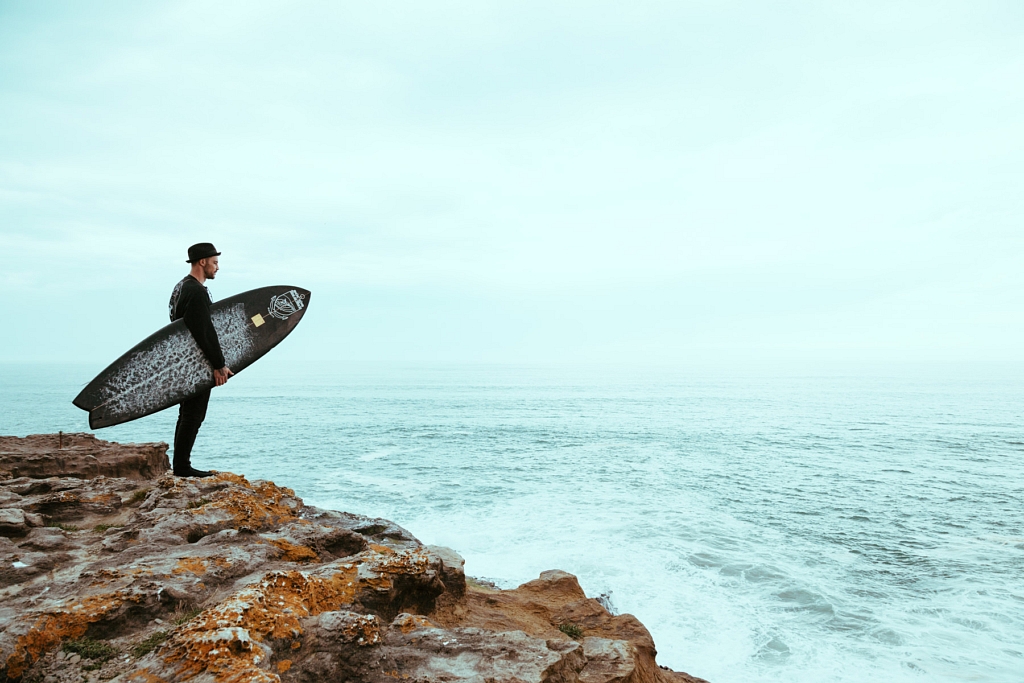 All pictures and videos by Wesley Wilquin. Follow Wesley on Facebook, Instagram, Vimeo and Website.
Text by Melanie Le Guen. Follow Melanie on Instagram.
Follow Bleu de Marin on Facebook and Instagram.