Forget Me is an indie-lovers dream. Vocals soar majestically over a simple yet effective acoustic guitar that doesn't wain as the strong kick-bass from the drums drives the song into its final moments. A far more atmospheric single from the Canadian rockers Born Ruffians, whose usual brand of punk-eqsue indie has garnered them a massive following all over the world, with 250,000 monthly listeners on Spotify alone, results in a listen that warms the heart and grooves with the soul. With a massive sound and an even more massive future, we caught up with the eccentric quartet about their new single, their 'mascot' Charlie, and what it's like to be in a band for over ten years.
You have a beautiful mascot in the form of Charlie the Golden-doodle. What makes Charlie a perfect forefront for your band?
Mitch: I just kind of thrust Charlie into the role of mascot since I happen to run our online stuff. It wasn't really intentional but now people ask about him at shows and have even brought treats and gifts, which now that I think about it is pretty weird.
Your new single is certainly a more atmospheric track than your previous releases. Can we expect more of this on Uncle, Duke & The Chief, or is this just a one-off?
Luke: The songs we've put out so far are the first two courses of a well crafted, nine-course meal. The chef is cooking his ass off and is about to open a new restaurant, the industry is buzzing about his return to basics, cooking the dishes his mom taught him when he was a kid but utilizing the skills he learned in France when he was a young rebel in the food industry. Love Too Soon is an arugula and parmesan salad with a nice lemon tahini dressing that whets the appetite nicely. Forget Me is a perfectly flavourful french onion soup with the cheese browned to perfection. So satisfying and could be a meal on its own. The next course hasn't come out yet but you're still fucking hungry and you can't wait. What is that you smell wafting out from the kitchen?

Have your influences changed over your career? Do you think it comes with age or just wanting to try something new?
Luke: Yeah. I'm probably informed by things coming out around me whether I want to be or not. I listen to new stuff that comes out and go to shows etc… so my ideas of what is currently good are always changing. Generally speaking Sebastian this album is diving deeper into those and going back to a younger age where I was listening primarily to my parent's music.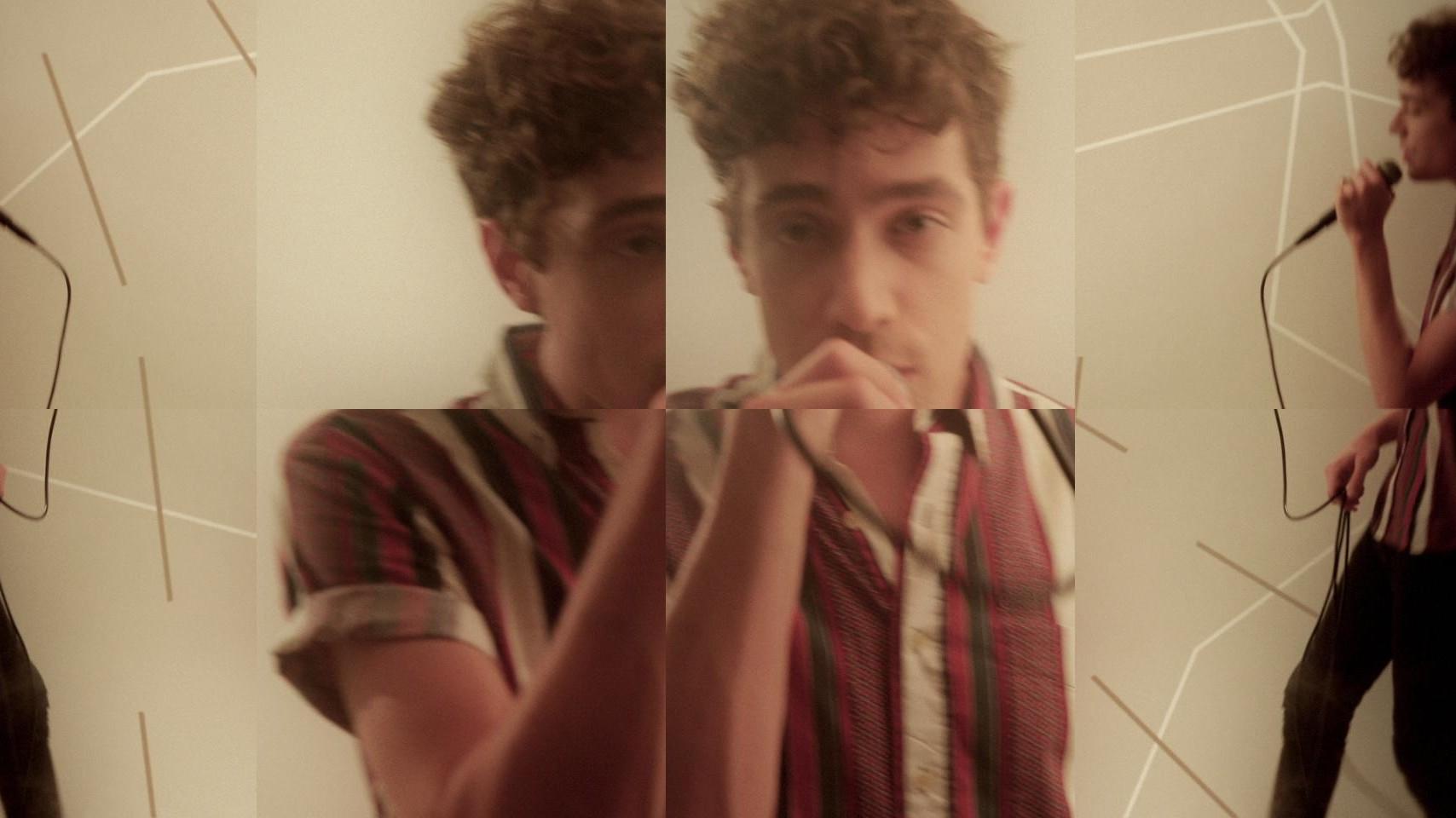 It's been over ten years since Born Ruffians released their self-titled debut EP. How has the spark remained after all of these years? Have there been moments where you didn't think it would last much longer?
Luke: There have been many moments. We've been through some shit. I guess what it boils down to is a determination to keep making it work. I think the bottom-line, a major contributing factor is that it's still fun. We're back playing with Steve again, who we started the band with in high school, so the spark feels reignited. This band is very much a loving relationship. I think we've fucked around on the relationship a bit but there's a bond at its core that can't really be broken. If it ends someday it will be more of a ride off into the sunset than a big explosive blow out. A band lives and dies by how strong the relationship between its members is. We're brothers. We will always have that love between us to sustain the idea of the band.
Canada is a long way away from the shores of Australia. What's something about the Canadian music scene that separates itself from much of the world?
Steve: I imagine the Canadian music scene is like the Australian one whereas geographically it may cover a fairly large era, but the industry and scene itself can seem quite small at times. This is most noticeable at festivals in Canada. You may be playing 6000km away in Dawson City, Yukon, and be on the same bill as somebody who lives in the same neighbourhood as you in Toronto, or you will run into the sound engineer you were just touring with randomly working with another band. Also, because the trip across Canada is almost exclusively done on the TransCanada Highway it is not uncommon for touring bands to cross paths in a city and come out to each other's shows. I am sure something like this happens all the time in New York or LA but in Canada, bands will cross paths in Saskatoon (the New York of the Prairies).

You've got a tour with some US shows starting in March. How do the crowds compare? Are they more vocal in the US, or perhaps more invested in the show?
Steve: Crowds vary from city to city. Obviously, the big cities (LA, Chicago, New York) always bring out a great crowd. The West Coast tends to be particularly strong for us. Perhaps cities like New York or LA seem more invested in the show because they have so many options for shows every night that if they chose to come to your show you know they must really be into you. In other cities, for example, Shreveport, Louisiana, they may just coincidentally be in the same bar you are playing or got dragged out by a friend. At these shows, you just have to work a little bit harder to win them over and have them coming back the next time you come through. It has been a while, but I seem to recall Australian crowds being quite invested in the show as well.
What song live do you think you enjoy playing the most? Is it important to couple that with what the crowd will enjoy the most?
Steve: I think it's safe to say that the newest material is always the most enjoyable. It can be a bit scary which I think keeps it exciting. Some songs we have been playing for over 10 years, so while it is great that people still want to hear them, obviously it isn't as enjoyable as playing something that has only been played a handful of times. It's exciting to see how a new song will mutate in a live setting, where some of the older ones are pretty locked in. Sometimes it's worth revisiting an old song and rearranging it to make it seem like a new one, but that can be tricky with fans if they were excited to hear your old version. Mixing in new material is always a risk (less so when the record is out) but we seem to always take that risk and play a lot of new songs.
With your new album due out in February, can we expect a return to Australian shores?
Steve: Yes. I guess a more accurate answer is hopefully. We would very much like to return to Australia, so if everything goes according to plan we should be there