Noname is making waves as one of the most thought-provoking and introspective hip-hop artists in the business right now. What sets her apart so much from other acts os her vibey yet boppy jazz instrumentals and the unparalleled slam poetry lyricism and flow. She is quickly proving herself as one of the most creative MC's all the while having fun and spitting verses that have a meaning.
Now, Noname's live show is something truly special, she has a commanding and demanding presence over the stage and audience, unlike anything I have ever witnessed. When the band came out and slowly built up their instrumental for Sunny Duet it was a good 5 minutes and the audience was fully emersed in it all and it was the build-up that made the eventual presence of Noname all the more satisfying. As she walked out the whole audience goes mental. One thing I found refreshingly awesome, it kind of felt like a game of Simon Says, where the audience just couldn't fail because of Noname's infectious charisma and commanding presence.
Whatever worries the audience had (namely the fact that Noname has only released one 35 minute mixtape) now had ceased once she played her verse by Chance the Rapper's incredible epic Finish Line/Drown. As an artist, she possesses the ability to take an idea or concept of a song and prolong it, flesh it out, give it life and energy and make it a completely fresh and a new experience which is one to behold. Taking her solo verse on Chance's track and transforming it into a monumental 5-minute epic full with jazzy instrumental solos, adlibs and freestyle verses that made this version of the song the definitive version.
Now arguably Noname's biggest and most successful track is Diddy Bop and boy was it a sight to behold, the jazzy instrumental accentuates this track and elevates above the rest of her songs as its a tightly composed jazzy stroll down memory lane which harkens back to the heyday of female MC's such as Lauryn Hill with toe-tappingly addictive melodies and one absolutely killer hook (which in my opinion is one of the best hip-hop hooks in the last 10 years). The crowd was so into it, and Noname thrived and worked up a sweat by the third track, telling us this is the first time she has ever worked up a sweat performing live. Take it as you will whether she was fully into delivering a hype performance or if it was The Triffids poor insulation, but its a testament to how passionate her Brisbane fan base is.
The good vibes just kept on coming with tracks like All I Need that got the crowd singing and rapping along and dancing. When it comes to live shows and crowd participation this crowd wasn't afraid to put down their pride and become involved with the artist. The call and responses and clapping along and dancing along made the atmosphere and vibes of the show a much lighter but ultimately wavey experience. Fortunately, the opening act Billy Davis and the Good Lords were able to set the atmosphere pretty much from the start of their set the audience while being tough to begin with by the midway mark of the opening song were clapping and dancing.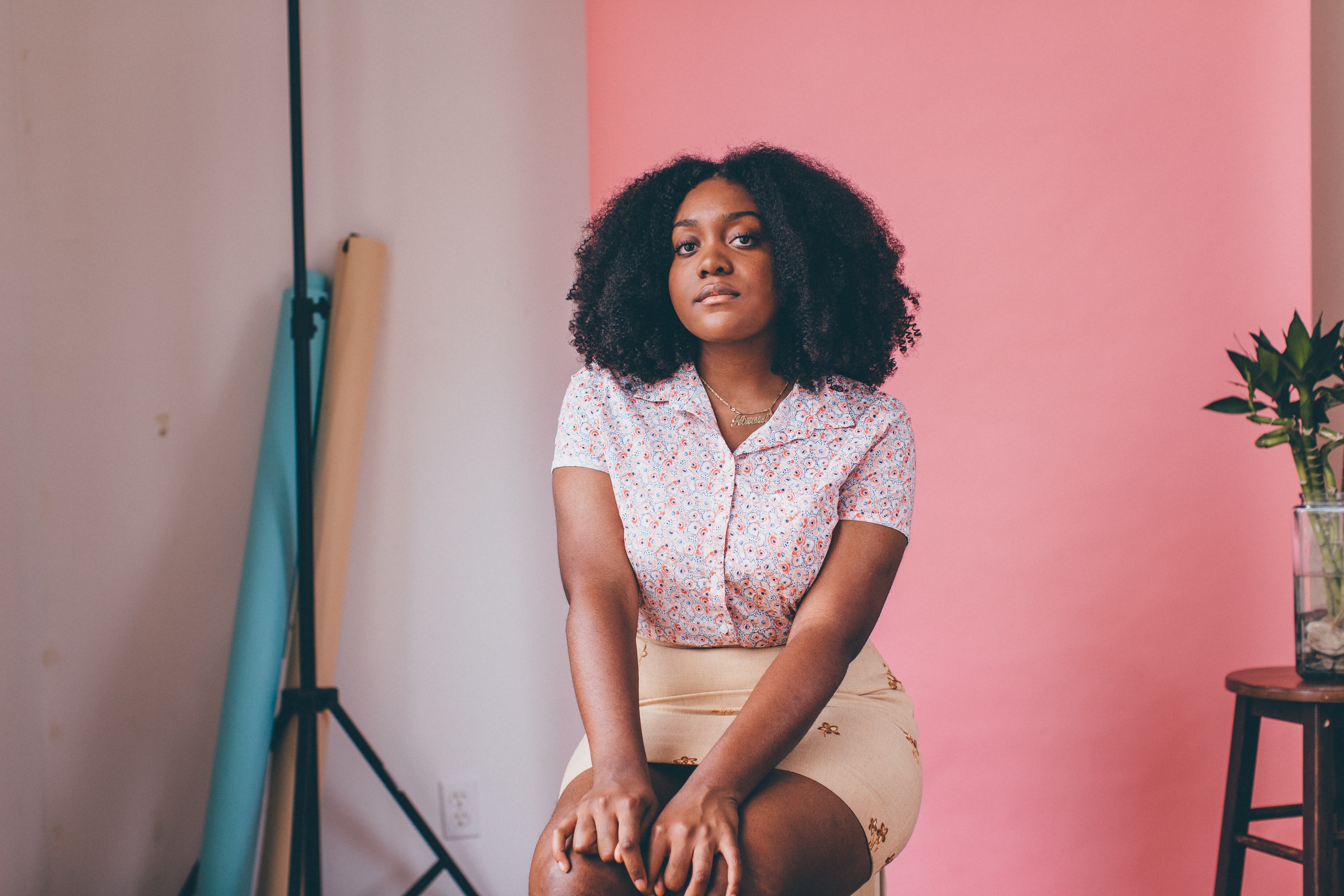 The main theme of the night is that it was a Tuesday, people don't generally go out on Tuesdays and have a loose and memorable time, but this Tuesday felt like a Friday or Saturday and it's all thanks to great entertainers like Billy Davis and Noname. Closing put Nonames set was Casket Pretty, Forever, Bye Bye Baby and Yesterday. Bye Bye Baby was phenomenal as it strikes an emotional chord with listeners with its slower melodies and introspective lyrics, this made for heartbreaking but a wholly satisfying performance. With Yesterday being the closing song it was clear the show was going out with a bang, with Noname demanding "I ain't performing this song unless you all sing and rap along with it", and with that The Triffid resounded with the noise of passionate hip hop fans singing along beautifully to one of the finest pieces of music to be released in the past five years.
Thanking the audience and walking off stage, with the cheers immediately getting louder and the band walking off stage the encore chant only lasted two minutes until Noname made her return, while some people were shouting their desire for her to play Lost – there was only one track she could do to make the show any better than it already was and that was the fantastic Shadow Man. This track is a phenomenal opus that tackles themes of death and the closing pages of life, personifying death as the titular Shadow Man, it also happens to be beautiful and catchy and melodic and not only the perfect way to close out a flawless album, but a perfect way to close out a flawless show.