The electronic music industry as a whole is filled with many forks in the road. Knowing which way to turn as an artist can be the difference between aligning yourself with your new family. To, on the other hand, being exploited by the sharks. Ahead of their upcoming sets at Strawberry Fields, we caught up with Tim Engelhardt, The Journey, Monkey Safari & Sandrino (Frankey & Sandrino) to get their opinion on life as an artist working within the electronic music industry. From dealing with labels to how social media has shaped the existence musicians operate in these days. It is always great to get the artists perspective.
A lot of musicians are naïve to the workings of the industry when starting out. If there were a piece of advice you could give to yourself when you first started dealing with the industry, what would it be?
Tim Engelhardt: I think one of my bigger mistakes was releasing too much music. I learned to be more selective about what I'm releasing and that it's sometimes good to say no. The main difference between now and then is the value of the music for me personally and the way I try to place it on the market, I didn't really think much about that before. I just released the music I was doing.
The Journey: I think a very important thing when starting out in the industry is to be showing your face at as many events and venues that are relevant to your brand. Like anything in life, supporting the people that you want to support you is key. You never know the next conversation you may have or where it may lead.
Monkey Safari: Never make compromises on your musical way of thinking. You are the artist and you create and represent your music to your fans. You need to stand behind every decision and everything you do. When somebody wants to push you into a different role that doesn't correspond with your personality: don't do it! Even if you think it might be good for your career, you will get other chances that feel right.
Sandrino: I was and maybe still am very naive too. I still believe that everything is about music so I didn't take care of the business side for a long time.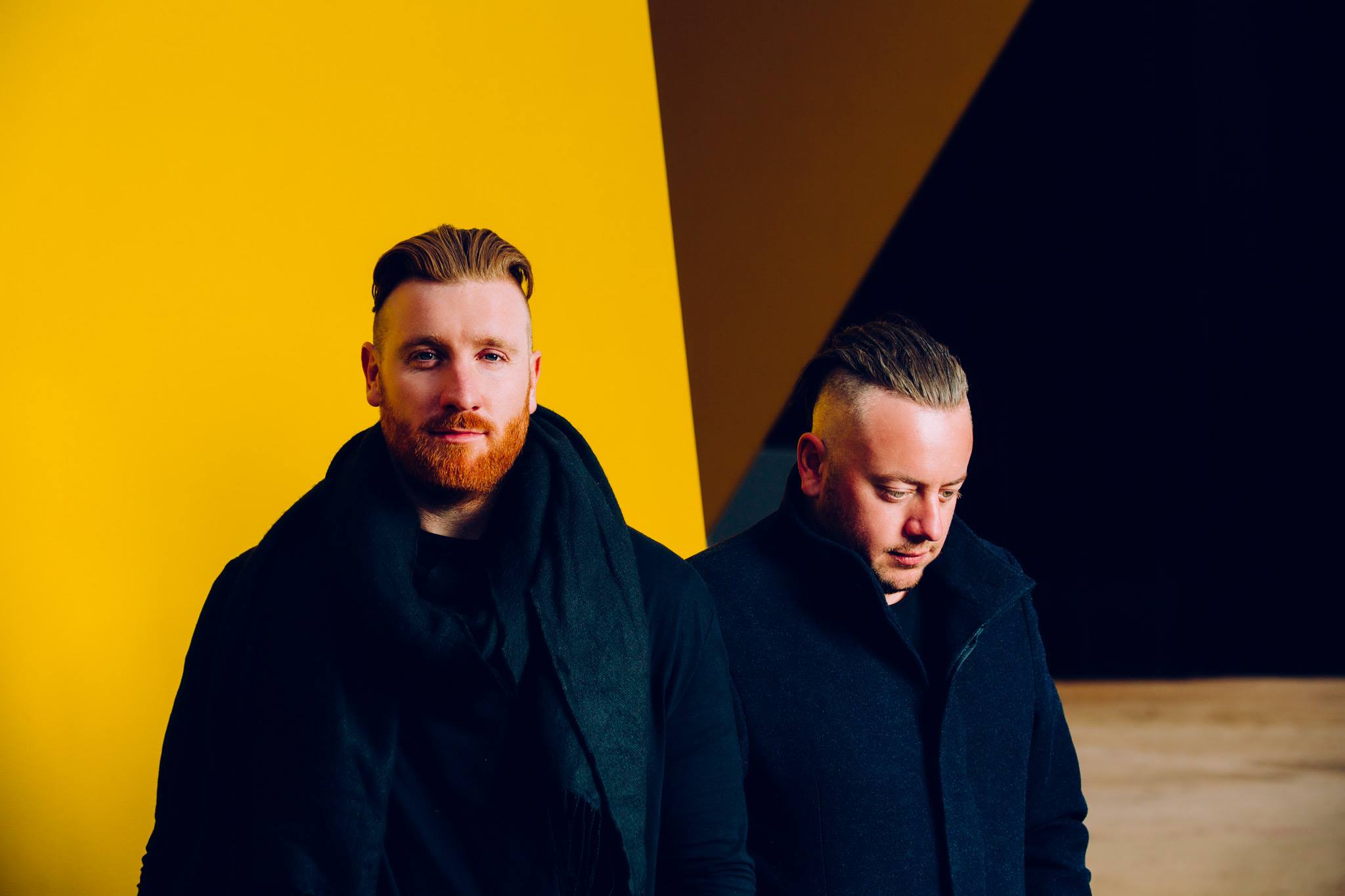 As an artist, what role does social media play in keeping you relevant to your fans? Which platform do you use the most? Is this something you take care of yourself or do you have a team that runs your socials?
Tim Engelhardt: I'm active on all the big platforms, Facebook, Instagram, Soundcloud. I think right now Instagram is a good way to make people aware of what you're doing. On a more long-term view, I think people are always excited about something exclusive, that's why I'm planning to build my webpage more.
The Journey: Social Media is incredibly important these days as most people are on it daily. We have recently been doing a lot of research in regards to monitoring what we are posting and gauging what things are effective and what isn't. Whether it be posting at specific times of the day or targeting focus groups or locations, it helps to have a good idea of the systems you can use. We use Facebook and Instagram the most to reach our audience.
Monkey Safari: Social media is a direct way to communicate with your fans and the fastest way to spread the news about your work. It is part of a musicians life today so you need to be active and interact with your fans, however, we are artists first and foremost. It's more important to us to make new music than posting a photo of our new shoes. We mostly use Facebook and Instagram and we run all of our social media channels ourselves. We know there are a lot of more platforms, but for us, that's enough for now.
Sandrino: Social Media is nowadays melted within I must say that I am a bit old-school. I use Facebook, Instagram to check what is going on but I still feel kind of forced to share all these things: where I am, what I am doing… For example during the week I want to have a life as normal as possible and there is not always music, art or other exciting stuff to share, or do people also wanna know when I do my taxes, go to the doctor, play monopoly with my daughter, discuss with my girlfriend which pasta we will cook for lunch?
With the constant ever changing constraints from social media companies to bleed money from its users for advertising. What other means of promotion and engagement do you utilise to get your voice heard?
Tim Engelhardt: To be honest, this is one problem I have too. I try not to pay too much for advertising, right now I'm relying on the gigs I have and the socials I manage which usually attract quite some people every week.
The Journey: There's obviously the older school approach with stickers and posters on the street. I think that is still utilised. Also giving out free music through music streaming sites is a good way to promote the brand.
Monkey Safari: We try to keep our profiles as up-to-date as possible. When people want information about our music or of us as artists they can go to our Facebook or Instagram pages and get everything they want. When they want cat videos or funny memes there are many other artists out there that are much better in terms of social media marketing than us. Our goal is to keep it real.
Sandrino: I still believe in music only. The songs we write and the performance in the club. These are the things which should matter in the first place and not who is the most skilled socializer or marketing specialist.
Streaming services have taken a lot of money out of the music industry but opened up a wider audience for artists. How important is it to you to have your music featured on the likes of Spotify or added to website/blogs playlists?
Tim Engelhardt: It's definitely nice to see your production marking a good spot on a Spotify chart and it's a great way to become more well-known. Anyway, I think dance music would make its way even if there was no Spotify.
The Journey: To be able to get your songs charted by key artists and companies is huge these days. They are definitely blogs that are more effective than others also. The hardest thing to gauge is the audience that listens to your music.
Monkey Safari: A few years ago there was a big problem with illegal downloads and services that shared your music without your approval. Spotify and other streaming platforms have made illegal file sharing almost irrelevant, which is a good thing. They changed the entire marketplace and the way people consume music. It's like a huge radio station on demand, curated by both Spotify and the fan. We think this is a good thing because now our music reaches a much broader audience than ever before.
Sandrino: These changes I really like as the music can move faster and through many more channels. and through to many more different people who otherwise never would have walked into a record store to buy a 12". You reach a wider audience which is very good, isn't it?
How can up and coming artists ensure their creative freedom when signing with a label? How much does your level of freedom change when signing to different levels of labels?
Tim Engelhardt: I never really had the problem of needing to compromise on with a label, but I know that can happen very quickly. Therefore it's important to choose your label wisely and maybe reach out to other producers on the label what their experience has been. Also, you need to distinguish between labels taking away your creative freedom and labels giving helpful tips to make the track more concise or more interesting. If you're someone that's easily personally offended, keep in mind most of the time people just want to help you and to help your work become more special.
The Journey: Its very important to do lots of research into which labels best suit your sound. We have never really been tied down to anything so we can't really speak from experience. Generally, the smaller labels are a lot more flexible with their artists. It is also very important that you always read the fine print when signing a contract with a label. We also run two labels so are across the ins and out of the legalities.
Monkey Safari: A label is like a family and if you don't feel comfortable with your label you should contemplate if its the right place for you. You should produce music that you like and stand 100% behind it. It's a mistake to produce music only to fit into a specific roster or style. You should think about which label represents the sound you produce the most and try to get in touch with the guys who run it. Every good label A&R is searching for new talent that fits the sound of the label. Don't thrive to be a part of the five big players in the game, there are a lot more underground labels with a broad range of music and a strong following. It's best to feel at home, it will foster your creativity instead of cutting it off.
Sandrino: It really depends on which label you're signing with. Some labels are only interested in singles to grow their own profiles. Other labels are really interested in the artist they give the artist all the trust and freedom they need to express themselves as a musician and to push boundaries in their own creative process. The latter is the good one!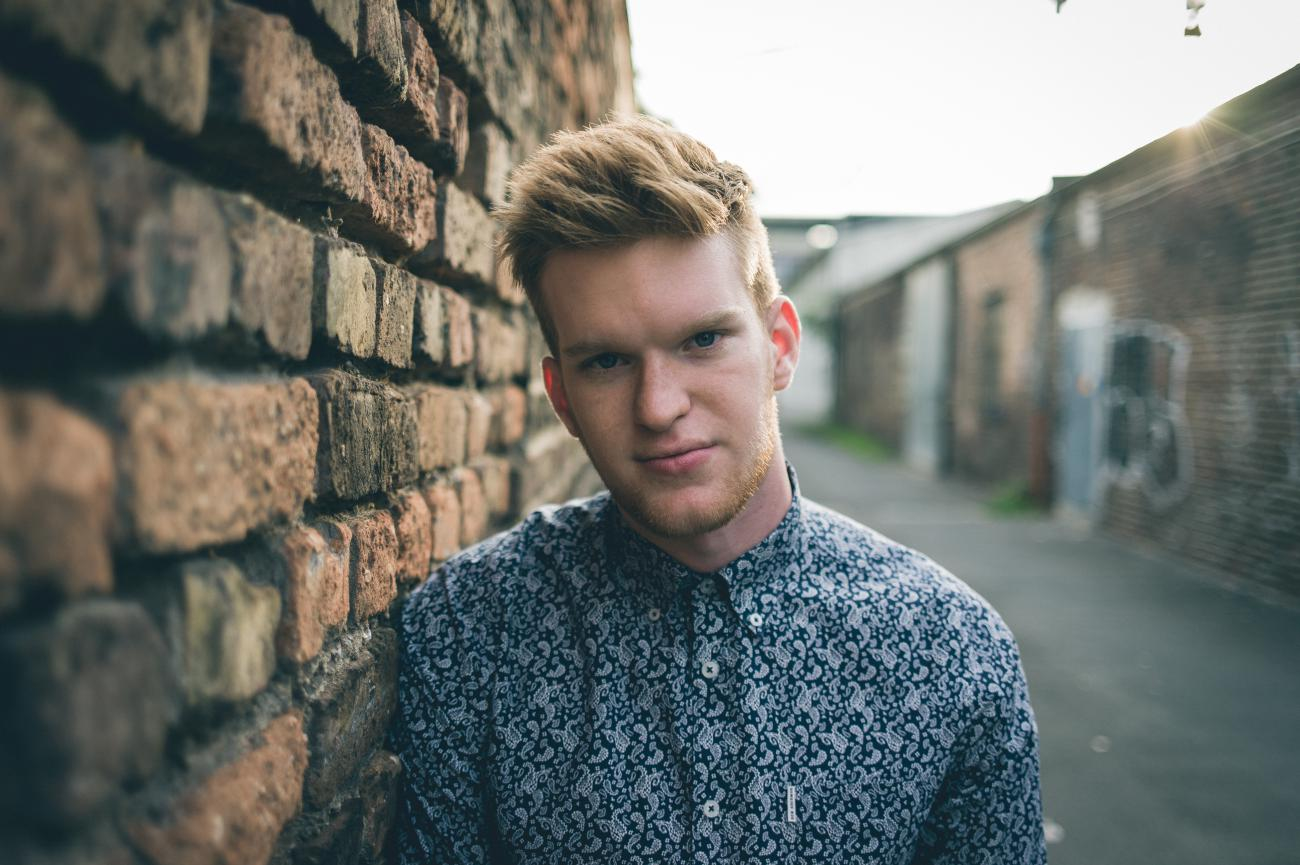 Or is it better to build up your connections with A&R's from labels or label heads and send out your music once you've created a finished product to a label that you feel the music would suit?
Tim Engelhardt: Never did it this way, I'm sure it can help a lot though. If you know the people behind a label already, you can be sure they actually listen to what you sent, which is a huge advantage over a 'normal' demo submission.
The Journey: Create relationships with as many A&R managers as possible. You never know what direction your music may go. In the end, you want your music to land on a label which best represents you. Depending on which labels you approach, A&R's will give you feedback on your music if they have the time…but then again some labels are receiving 100's of submissions per day.
Monkey Safari: It's not important how you get in touch. It's important that you do your own stuff and stand behind it. A good connection will help but the decision to release a track is something else. If it fits, it fits. But don't be mad if the A&R doesn't like your stuff. If he's interested he will give you feedback.
Sandrino: Of course, the chances are higher when you know some people in the industry. Though being able to have your music heard sometimes is a matter of luck to hit it at the right moment. Having a finished product is better if you want to show it to the label of your choice.
If you were to attend a festival anywhere in the world as paying customer which festival would it be?
Tim Engelhardt: Good question. I think Australia actually is the place right now for festivals if you look at Strawberry Fields, Rainbow Serpent, Field Day, Days Like This, Pitch… Other than that, I would go to Fusion Festival in East Germany, I've played on the last one and I immediately fell in love with it. Beautiful location far away from big cities, one of the best and most special lineups usually and great people everywhere.
The Journey: Sonus in Croatia. From the lineup to location this has it all… As well as awesome stage design and sound. Waiting to tick this off the bucket list.
Monkey Safari: Definitely Rainbow Serpent in Australia. We played there two years ago and everything was magical. The landscape is out of this world and the musical concept behind it features a wide range of international and local artists.
Sandrino: I think it would be a festival organized by the crew of Sunset Sound System from San Francisco. Some friends of mine have played there already and told me it was one of the best festivals they've been too. Hippie vibes all the way, not too many people but the right ones are there, an intimate atmosphere on the dance floors with great sound and of course the right variety in the lineup. I must say I hear the same about Strawberry Fields, to be honest… So I am very much looking forward to spending my time there and enjoying what it has to offer.
As an artist, your use of instruments can change immensely. What instruments are you currently using? And what instruments have you been using over a long period of time? What is it about that instrument that keeps you going back to it?
Tim Engelhardt: Right now I'm getting into sampling again and relying more on software solutions for this. I use some hardware tools like a Minimoog Voyager, Oberheim Matrix 1000, Clavia Nord Rack and an Elektron Analog Rhythm too.The Moog and the Nord have been here from the start and I don't really think I will ever sell them, the Voyager just has that powerful, characteristic Moog sound which makes it a pleasure to listen to on a good PA. I like the Nord a lot because it can produce very harsh, metallic, almost dissonant tones with its FM-engine which is a great contrast to the typically more mellow sounds I use in my productions.
The Journey: Tom was a drummer for Ten years and played a variety of years but we generally record a lot of drum sounds in the studio from hi-hats and snares to egg shakers. Plug-Ins wise we still love Sylenth1 for its interface and our ability to get exactly what we want out of it. The Arturia Arp2600 gets a good workout too.
Monkey Safari: I'm currently using an old Roland JP-8000 and a Fender guitar with some FX Pedals for building spherical soundscapes with an 80s touch for a score concept. I also used the Roland for some recent dance floor productions. I really like the trance vibes of the synth, although my all time favourite in the studio is the Nord Lead 4. You can get so many different sounds out of it…it's just awesome! Sometimes a synth can sit in the studio for quite a long time and then when you only loosely remember how it worked, it's great to get it out again to change your creative workflow. I feel that often it can be good not to know exactly how to control a specific machine, because you can get something much more interesting out of it.
Sandrino: I'm not really a classical musician but more of a DJ so my instrument is the right mixer attached to the right sound system. Till now I always preferred the Rane mp 2016, that's also the mixer I use at home. But I'm still searching for the perfect mixer for my needs. Isonoe is doing some interesting things and also Condesa which hails from Australia.