Sydney's beautiful spring weather meant that Thursday night was warm and inviting – the perfect setting for a gig. We were in luck, because Ali Barter was continuing her One Foot In tour. Following her debut album A Suitable Girl, Barter launched an Australia-wide tour in August, her largest run of shows yet.
The crowd sauntered in and were all smiles – a mixed bag of people, drawn together by the love of music. Canberra band Moaning Lisa, kicked things off. Self-described as 'four under-motivated university students who find purpose in making loud noises together,' their statement doesn't quite reflect how enjoyable that 'noise' is. With an explosive start, the band combined the harmonies of two female vocalists with droning guitar lines, creating a nostalgic 90's sound.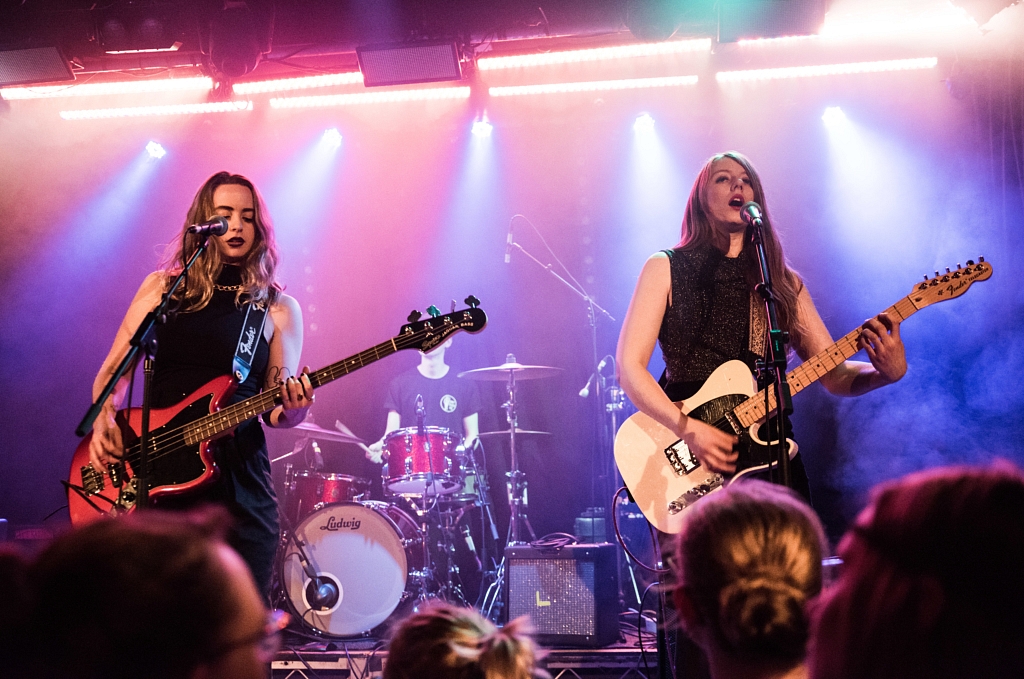 A theme of masked female strength permeated their set, with bubble-gum pink lighting and sweet appearances, directly contrasting their delivery of lines filled with cussing. They performed songs off their latest EP, 'The sweetest.' Vocals were performed with strong and obvious personal belief in topics raised and the energy remained at a high for the entire set.
Following, was kiwi artist Kane Strang. With what seemed like the chillest group of guys ever, the set made you feel pleasantly comfortable, as though you were just witnessing the garage jam of a couple of (talented) mates. Strang exhibited powerful lead vocals, unwaveringly and with a focused intensity. They played songs off their latest album, 'Two hearts and no brain,' such as crowd-pleaser, 'my smile is extinct.'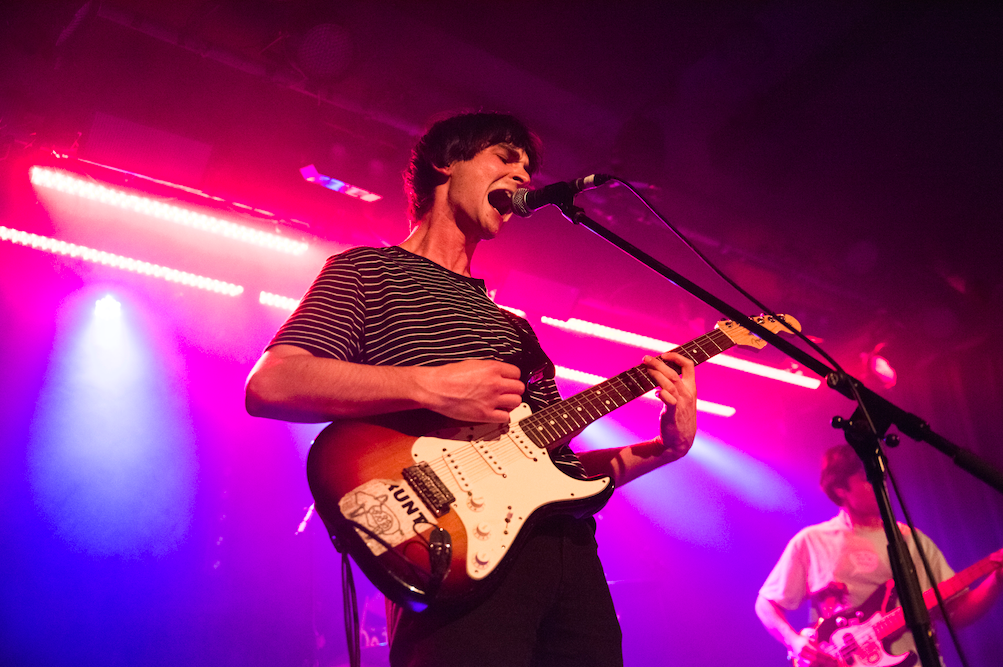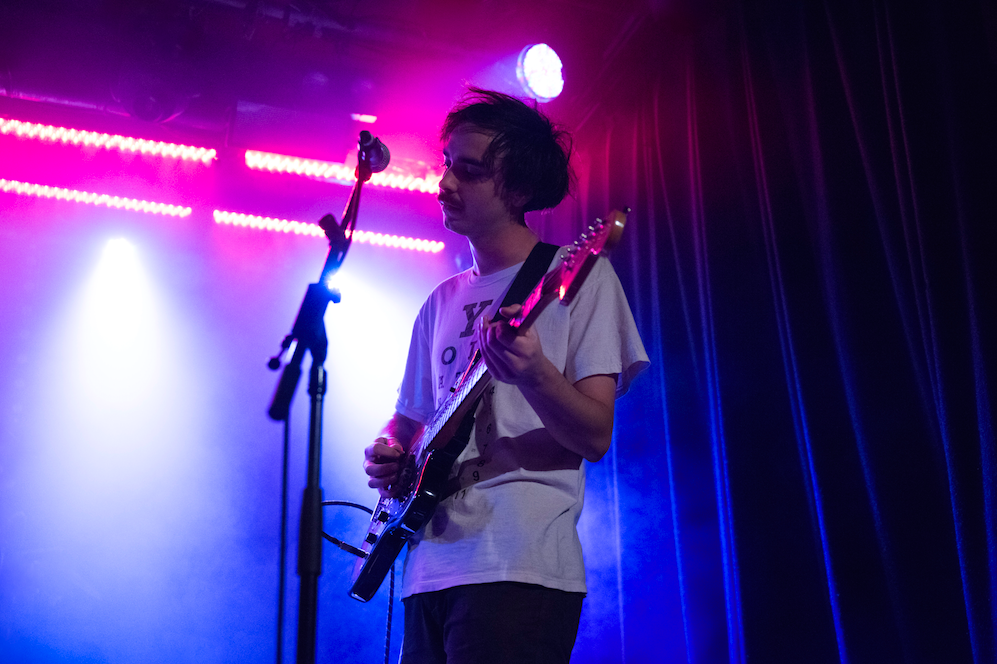 Despite one brief interlude, resultant of a snapped guitar string (which was awesomely filled with an impromptu rendition of Grease's Summer Nights), the performance was consistent – creating that dreamlike summer atmosphere, that's only ever created through good soft rock.
Finally, as the venue curtains were opened and floor space extended to accommodate an almost doubling of the crowd – the woman they were all waiting for. Ali Barter and her band arrived on stage, in the casual, t-shirt and jeans way that you might've expected.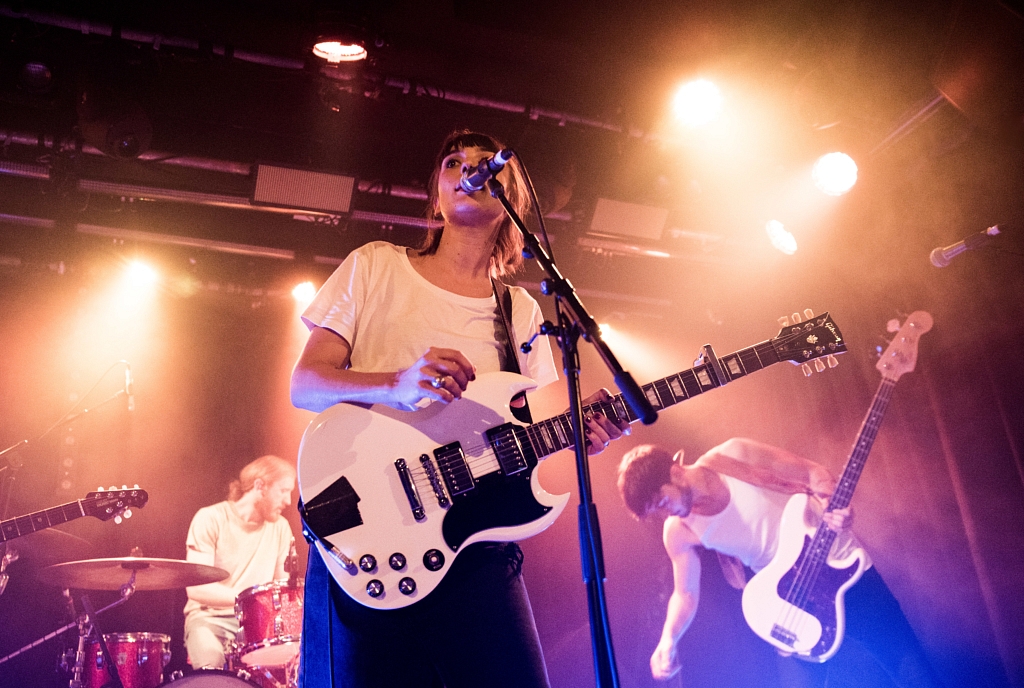 Based in Melbourne and primarily sitting within indie rock, Barter notes some of her influences as Cat Power, Weezer, Liz Phair and No Doubt – and this can definitely be heard, her music uniquely lying somewhere at their cross section.
The night's theme of understated female strength resumed. With an obvious classical background, (as a teenager Ali trained with the Australian Girls Choir), her angelic voice sounded ironic against grunge rock, and delivery of subject matter regarding female guises, the initial stages of liking boys, insecurities and the general shittiness of being second best.
It was apparent that this refreshingly relatable content was heavily appreciated and felt by her pool of fans, who were mouthing the words as though their own. Topics were raised with humour in gritty ironies – accompanied by guitar licks, syncopated beats and Barter's pure vocal melody.
The band had a dynamic energy and Barter performed powerful vocals in a seemingly effortless manner. The whole gig culminated with her breakthrough and final song, 'Girlie Bits,' receiving the kind of response that told you it was what people were waiting for. With a last impressive peak of energy, Barter and her band members smashed through the song's performance. Crowd feeling towards them was reflected in the concluding racket of applause – which extended a good while beyond their exit off stage.
(Photography by Dominique Berns Blackwell, follow her on Instagram.)