West London grime MC Che Wolton better known as AJ Tracey wrapped up his first headline tour of Australia & New Zealand yesterday. Known for his razor-sharp wit and gritty street vibe we thought it was worth checking out one of Australias fastest growing music genres. For those who haven't had a dose of grime yet, the genre emerged in London from the early 2000s. With a strong expat presence of our English brethren in Australian capital cities, it was not long before their musical influences gained an audience. A testament to that is sold out midweek shows, Wednesday night at Fitzroy's Laundry Bar, AJ Tracey whipped the Melbourne crowd into a frenzy.
The anticipation whilst you wait to see a show at a new venue brings all kinds of unknowns. Will you have a clear view the artist? what will the sound be like? is there room to move without wearing your drink at some point. Upstairs at Laundry Bar is practically a basement club one storey above the street. When you walk into the venue, you get that vibe, you know the one. Balls to the wall loose times full of raw energy that only a certain kind of venue commands. Melbourne MC's FRAKSHA, Alex Jones, Scotty Hinds & Diem opened the night going b2b serving the growing crowd fluid bars. Intermission kicks in and the crowd has swelled the venue, everyone is charged and you could the air with a knife. The DJ tries to keep everyone engaged with some Skepta classics but they're getting restless.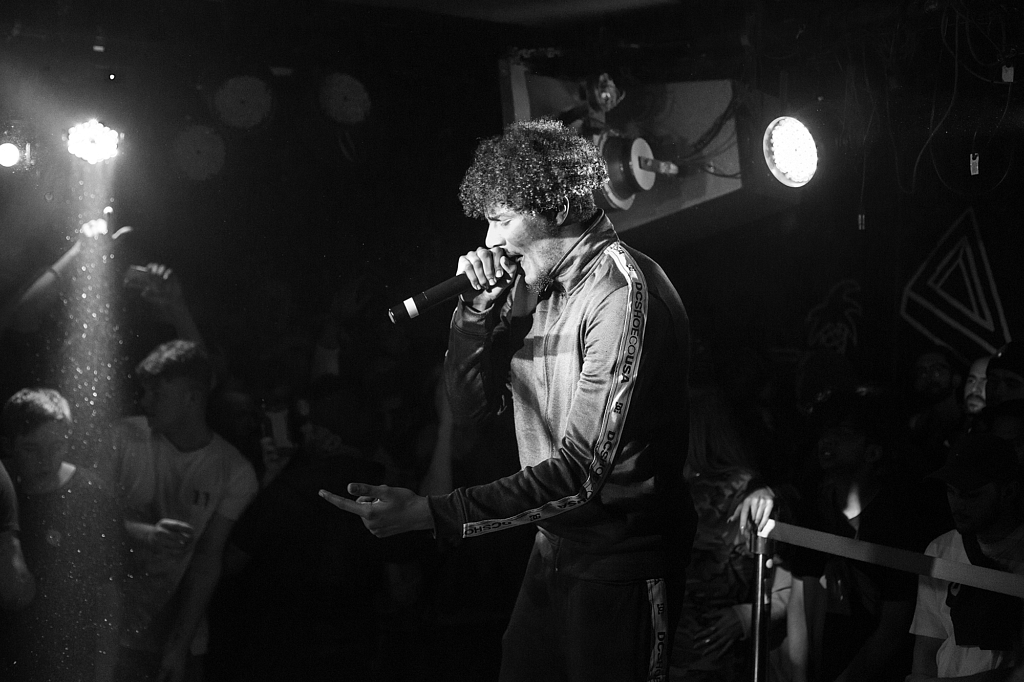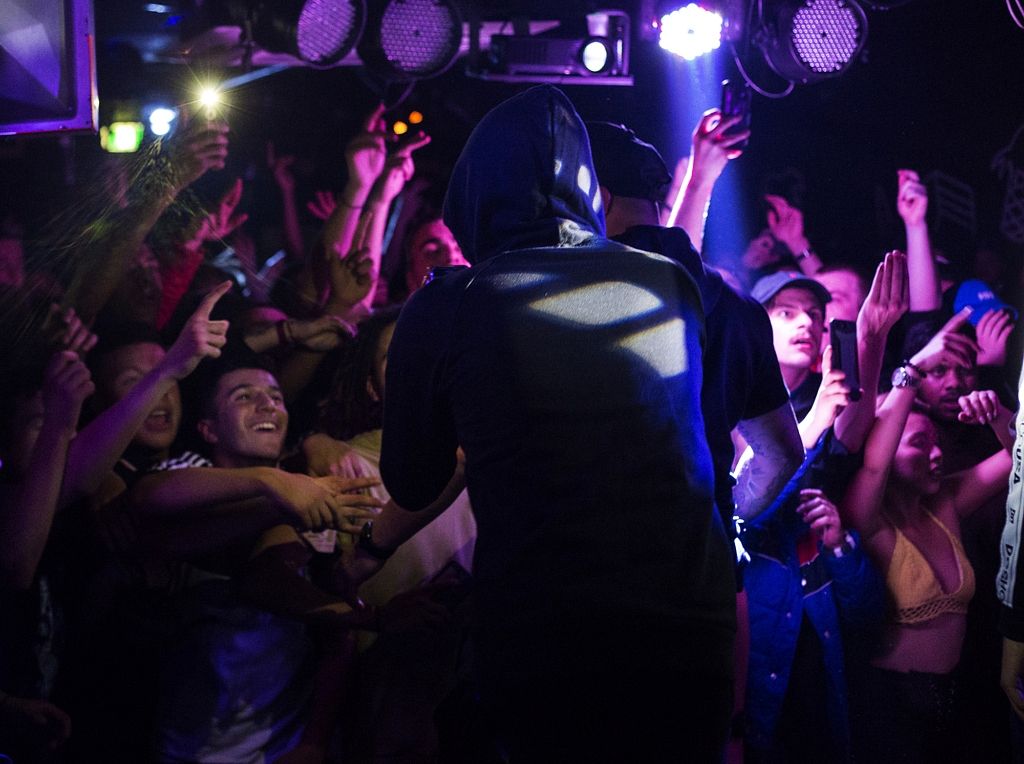 After a decent wait, AJ Tracey takes the stage to a crowd that has erupted. From the front to the back, everyone is bouncing around as Tracey slides into 'Spirit Bomb' only to pause halfway into a verse and chill the crowd. From the countdown of 5, they swing back into the track with the every person in front of the stage losing their shit. You can see why he is renowned within grime his lyrical prowess is clear and his fans connect with the way he delivers his rhymes. As the set rolled on and the room became as hot as a sauna Tracey touched upon tracks like 'Pasta' and 'Blacked Out' with the diehards singing along word for word. From someone who didn't know all that much about grime, artists like AJ Tracey and the genre as a whole have gained a new fan.
Follow Valentin Zhmodikov on Instgram and Facebook.