There is nothing better than finding an artist you resonate with as soon as you hear their music. The sound reaches through your ears and touches your heart in such a profound way you're left in awe from what has taken over your sense of sound. That was the case with French producer Texture Droite, knowing next to nothing about this artist and where he was from it was all shrouded in mystery. The production for Full Speed On The Wrong Lane was the highest of quality, which meant one of two things a, this is bedroom producer who has tremendous talent or b, a producer who has honed their skillset and is starting a new project. It was the latter, contact was made and below you'll discover why this producer is worth your time.
Texture Droite which means Texture Right in English where does the name Cloud come into play? Talk us through the story behind your name?
Indeed the name Texture Droite doesn't have anything to do with clouds, my former artist name was the 9th cloud, and I maybe plan to continue releasing some music under the name of 9th cloud, but for now, Texture Droite is a fresh start for me. Texture Droite could be translated by something like Straight Texture, it comes from the name of the first track I composed with this new sonic idea in mind. I want to blend together two types of sound, on one side designed sounds textures, some sonic dense material and on the other side some straights 4/4 beats. So here you are with the pretty straightforward name of Texture Droite.
The production on Full Speed On The Wrong Lane is flawless. When listening you have the feeling to be on a euphoric plain. When did you start producing and how did you craft your own sound?
Thanks a lot, indeed I spent many hours refining the sound design on this track, and that's the point with Texture Droite, working every sonic detail possible, adding some ambient noise, building atmosphere. Producing tracks that can be both listened at home in your headphones or danced to at a party. I started producing around 1999, first with some instrumental hip hop beats (under the 9th cloud nickname). It started with smooth jazz samples, boom bap beats then my sound went more and more electronic over time, so I assume Texture Droite is the switching to pure electronics with nothing hip hop in it.
My influences when I started producing were a really wide range of beatmakers like DJ Premier, Pete Rock, RZA, Timbaland, DJ Shadow some downtempo electronic hip-hop-ish producers like Prefuse 73 and DJ Krush. At the moment there are few electronic producers that give me thrills and I tend to stay away from listening too much to electronic music, I'm more into jazz, classical, ambient, modern classical rather than trying to stay up to date about the scene's new releases.
I must admit I don't really know much about techno, house and uptempo electronic music, which is quite interesting for me. Producing in electronic music is where I've arrived with not too many influences and habits. Creating my own sound is the result of 15 years of production, trial and error, testing, finding, quitting some sound recipes and strategies, and of course different software and hardware equipment. But it's also the result of automatic and instinctive writing, over the years you tend to get above the technical point of view once you master it, and so I manage to express my feelings naturally through sound, without even thinking about production skills.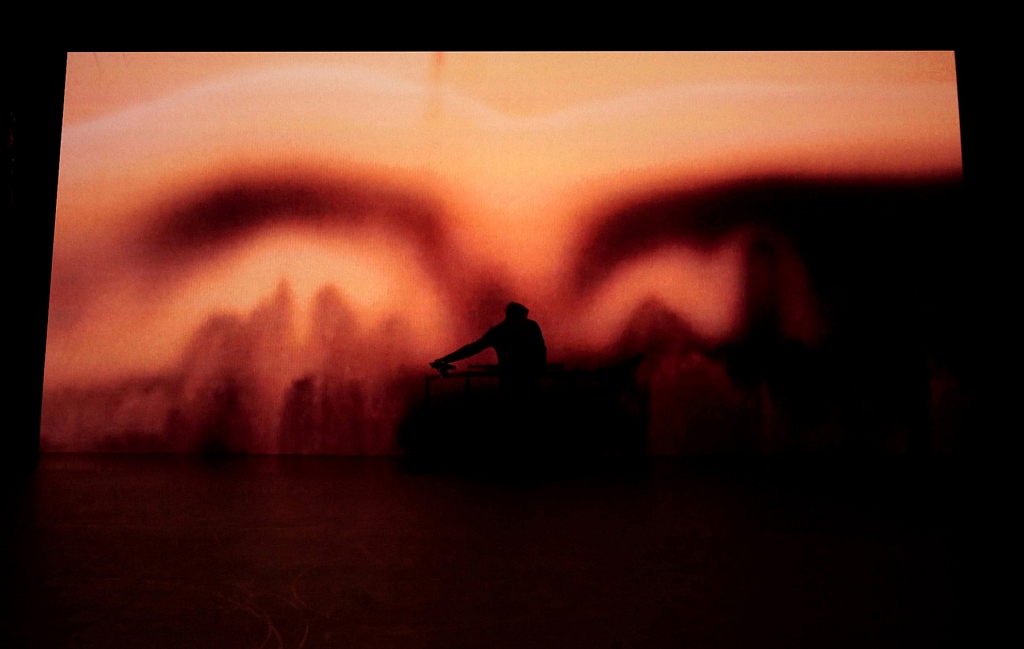 Full Speed On The Wrong Lane will remind many listeners of Jon Hopkins. Did you make the comparison when building the track?
Jon Hopkins is definitely one of the producers that struck my attention during the last few years, alongside with him is a few others like Holden, Rival Consoles or Tale of Us. It's really an honour to be compared to such artists, on the other hand, the point is definitely not to work on a peculiar sound fingerprint. The next releases from Texture Droite will reveal some different approaches into the same sonic landscape.
The creative composition for the accompanying music video is somewhat minimal but when aligned with the music it brings together a sound and visual experience. How much creative control did you have on the music video? What was your aim in terms of expression with the visual aspect?
The video part was directed by my friend and close collaborator Cyril Meroni, with whom I created the A/V live called PRISM, and also a few A/V creations and monumental video mapping. Indeed Cyril and I talk about ideas, words, inspirations, Cyril realise some sketches and we manage to reach an agreement. The main ideas with this music video were words like Texture, Lane, Speed and Travelling.
With Cyril and several other visual artists, we're working on a brand new A/V live for Texture Droite, as you can see some previews of the pictures in the article. I contact them with the main idea, a global artistic proposal of what could express the visuals alongside the music, and then we exchange a lot with those who have the technical skills of producing the images. Of course, they also bring their feelings and creativity to it. So at the end visuals are the result of a co-creation process.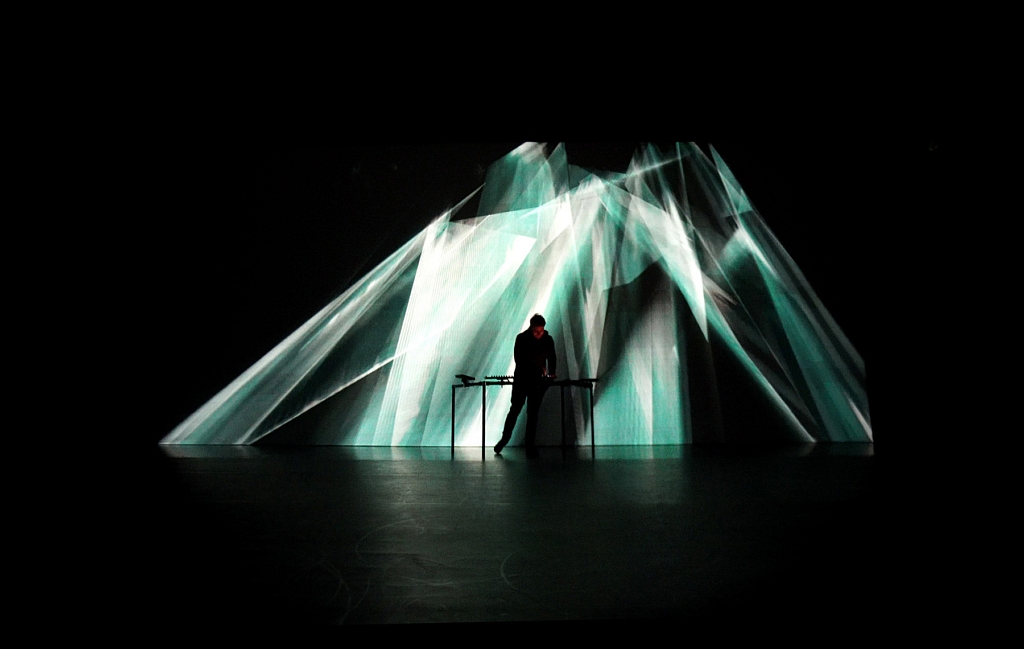 Based in Marseille, France. What is the city like for creatives such as yourself? Are there many creative outlets? Places to draw inspiration from? Are you playing any live shows?
Indeed Marseille is quite a big city, the second largest in France, so it's pretty dynamic. It's also a very melted city, with some influences and cultures from all over the mediterranean sea and Africa too, which is very vibrant at every moment of the day or of the night. Marseilles is a southern city, tending to stay away from the hype, so it's a perfect place to be creating but not to be too much in a trendy sphere of influence.
We have a pretty interesting musical scene indeed, like the precious Poborsk, Diapositive, Donara or the more well known projects like French 79, DJ Oil, and a bunch of others. I play several shows each year in France and around Europe, mainly with the PRISM A/V show until now. The brand new Texture Droite A/V show kicks off in October and my executive producers (Crossed Lab and Seconde Nature) alongside with the Splinter label are already working on amazing gigs across Europe. I can't wait to start bringing this show to the stage.