Australia can be quite patriotic, a lot of people celebrate for all the wrong reasons and whatever your opinions on the day you can't deny how great live music is. The folks over at St Jerome's Laneway Festival know this well and used music as a tool to unite all sorts of people at the Brisbane date of their incredible music festival. This year boasted a fully stacked line-up featuring the likes of The Dune Rats, Luca Brasi, Koi Child, Gang of Youths, Nick Murphy (fka Chet Faker) and the always incredible Tame Impala. While there were protests in Brisbane streets at the RNA Showgrounds there was a unity of music fans celebrating some of the best up and coming acts from our own backyard and overseas alike.
With such a stacked line-up in the time span of 12 hours and 4 stages festival goers were treated to an amazing rush around the showgrounds. Koi Child stood out as one of the funkiest and jazziest performances of the day with rich horn sections and a unique hip hop flow that sets him apart from others, the production by Tame Impalas Kevin Parker brings the best out of the Australian rapper with lush live instrumentation Koi Child was a stellar show all round.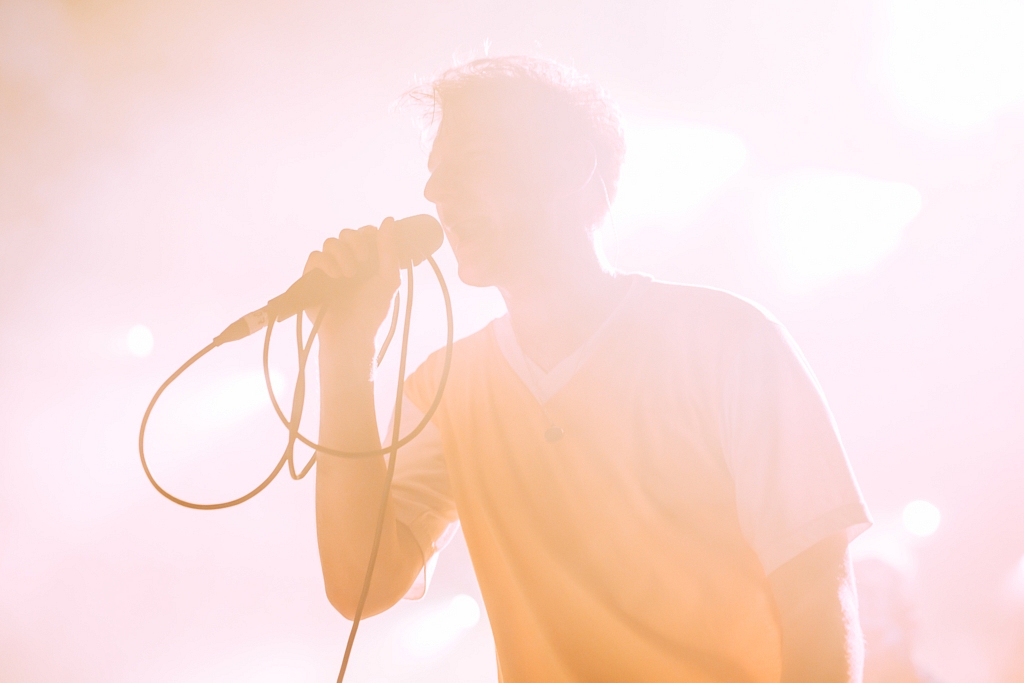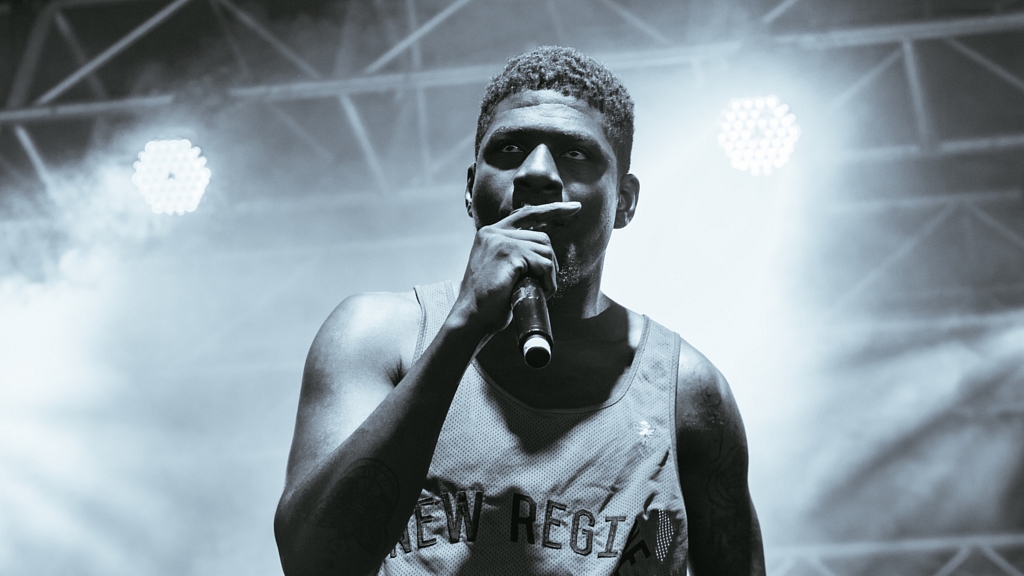 Groovy and infectiously funky electronic duo GL wowed fans with pretty glossy 80-s synthwave production and a unique vocal performance that absolutely stunned fans while inciting the audience to dance and sing along to a collection of very cutesy but ultimately satisfying bunch of tracks.
For their first Australian show ever Whitney mystified with an incredibly pretty and intimate set, while having a few technical difficulties and having to work around these difficulties made for an incredibly satisfying show, and the closer to their set "No Woman" was a sight to behold with the modest sized crowd all singing along with trumpet lines and maximum emotion this Chicago based band killed it.
Tasmanian Based Rockers Luca Brasi have just gotten off of their biggest year ever and they aren't showing any signs of slowing down – after wowing audiences as a support of Brisbane sweethearts Violent Soho's Biggest Tour Ever – Luca Brasi have just exploded in popularity. Playing on the Spinning Top stage Luca Brasi injected their set with raw emotion and an unprecedented amount of energy. Highlights of the set included fan favorite track that on the same day also charted on Triple J's Hottest 100 "Anything Near Conviction". Closing their set off with a guest appearance from Camp Cope who was also performing that day Luca Brasi absolutely kicked ass with one of the heaviest sets of the day.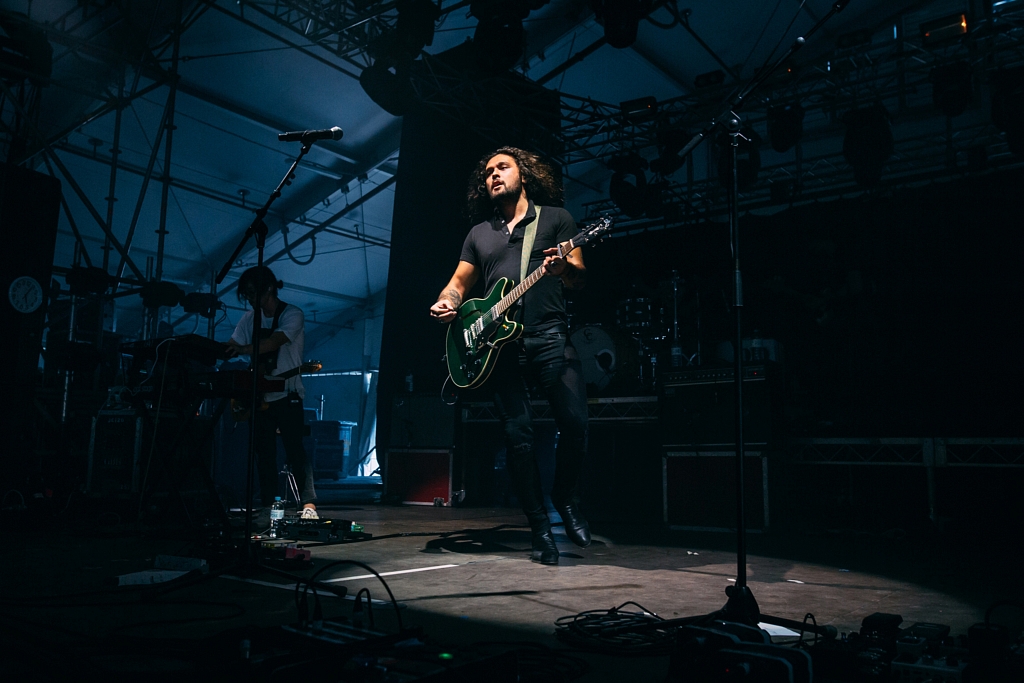 Now if Luca Brasi had a heavy set then King Gizzard and the Lizard Wizard was absolute insanity. King Gizz coming off of their highly controversial Aria win for "Best Hard Rock or Heavy Metal Album" have been seeing immense and unrivalled success and while also announcing that they have up to 5 albums in the works for 2017, King Gizz have a stacked year ahead of them but are showing no signs of slowing down. King Gizz had a highly infectious energy to them and the crowd connected with it instantly. With loud guitar drones and 60s psychedelic metal flooding the good better best stage and a insanely large audience – King Gizzard rocked the roof off. Highlights of their set included the lead single of their latest banger of an album "Gamma Knife" which is an epic high energy psychedelic trip that kicks a lot of ass. Other highlights include "Nuclear Fusion" which is a more a laid back coming from their forthcoming album which was a crowd favourite. And closing their set with the opener of their brilliant album "Nonagon Infinity" was "Robot Stop" this track absolutely rocks with large guitar solos and unique vocal performances it was a spectacle to behold.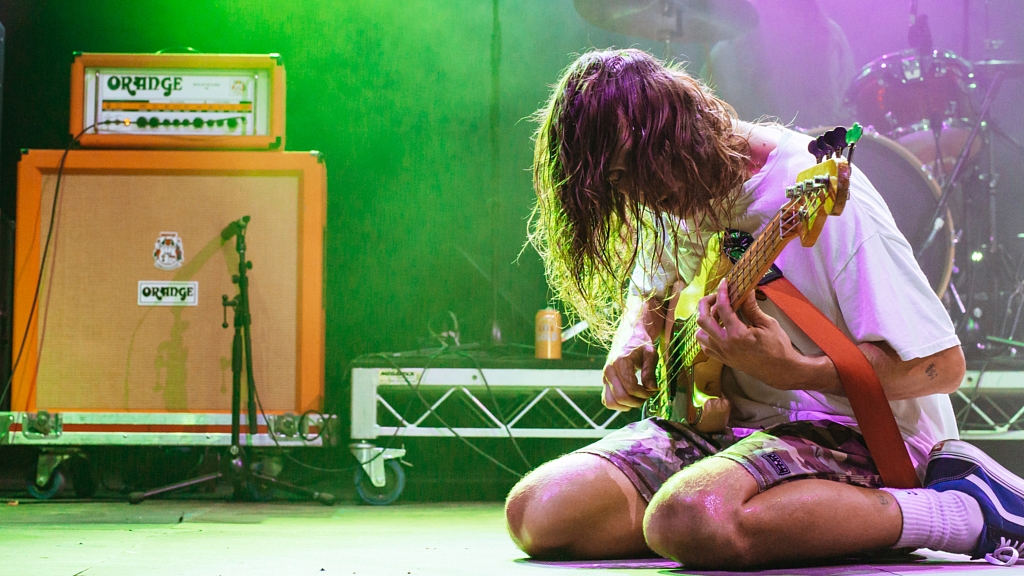 Up Next were Gang of Youths and they absolutely crushed their performance with fan faves and new songs alike. The energy was high with a highlight being front man David Le'aupepe jumping into the crowd and delivering a heart-warming and amazing performance from the crowd during fan fave "Magnolia" and an emotionally charged performance of their track "Strange Diseases" which charted at number 50 on this years Triple J Hottest 100.
Being hyped up of the day and waves of people rocking their merch it was finally time for one of the most iconic Brisbane bands in the business currently to play – these boys are of course Dune Rats. These stoner punk legends are known for their hyperbolic Australian personalities and for writing songs about getting on the piss and smoking dangerous amounts of marijuana. Kicking off their set with "Dalai Llama, Big Banana, Marijuiana" the crowd went absolutely mental. With giant clouds of weed smoke and a sea of hyped up dunies fans these brassy icons did not disappoint. With fan favorite songs "Red Light, Green Lights", "Scott Green" and "Bullshit" blasting with a scary amount of energy from the trio bleeding out in the crowd causing absolute mayhem to the sheer insanity of the Dunies new track "6 Pack" giving fans a teaser for their new album the Dunies absolutely did not disappoint although they may have pissed off some young thug fans which is a little price to pay for an incredible live set.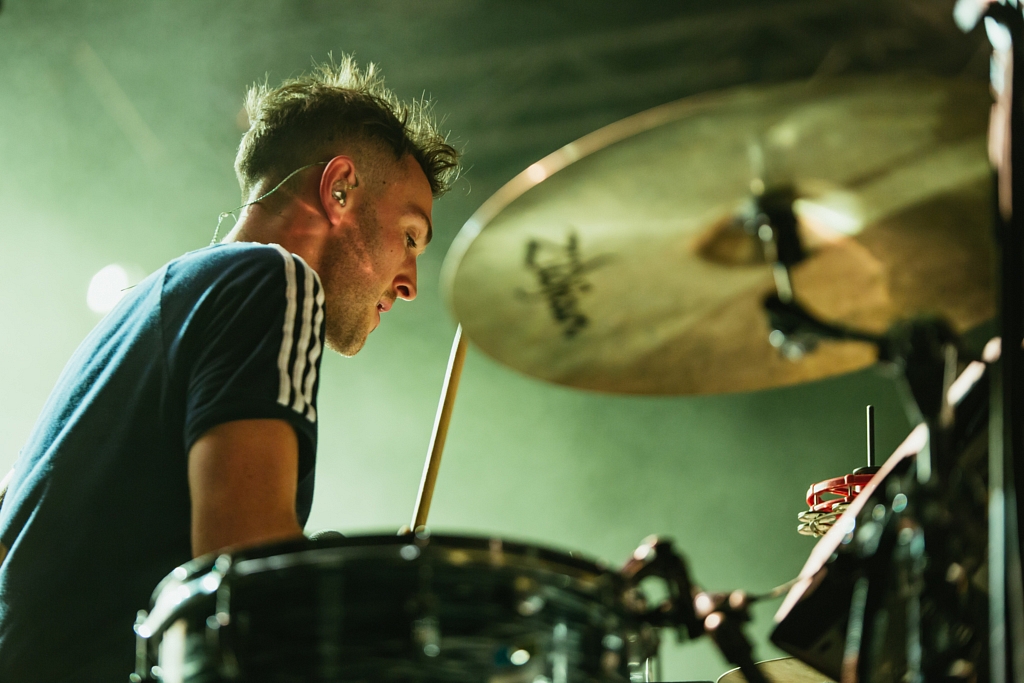 UK Based indie rockers Glass Animals hypnotized their audience with their signature chilled back electronic production. It's the sort of music that you can't help but want to groove along to, with 3 of their tracks from their latest album "How to be a Human Being" charting on the Hottest 100 this year it is no surprise that Glass Animals set was so popular with little electronic adlibs and gooey instrumentation it was a treat for not only the eyes with amazing special effects and lighting but also to the ears with catchy hooks and infectious beats. 'Season 2 Part 3" "Pork Soda" "Gooey" and "The Other Side of Paradise" were among the tunes they played and the audience fully vibed with it making the thirst for another headline Australian tour all the more greater.
Ambient electronic band Tycho wowed the crowd with catchy and incredibly relaxing live set that boasted stunning visualizations that accompanied the tracks in the background while the band themselves played tracks off their critically acclaimed trilogy of albums. Dreamy, atmospheric and a nice change of pace favoring instrumentation over catchy singable hooks Tycho's set gave the audience a well needed rest for their vocal chords while simultaneously blowing them away their signature post rock influenced instrumental electronic sound.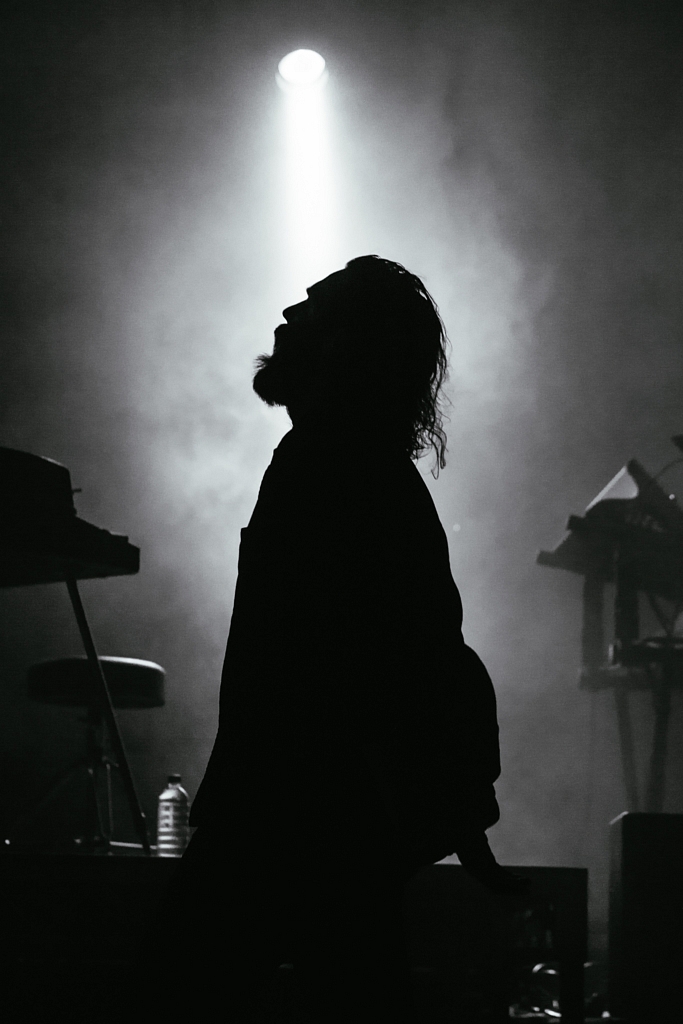 Australian Heavy Hitter Nick Murphy (fka Chet Faker) has been teasing his listeners with singles and collaborations for his upcoming album under his new guise and fans that were eager to hear more new music from him were put at ease when he performed multiple new tracks that could very well be on his new album that is speculated to come out this year. Nick's set was mesmerising and ultimately eclectic showcasing his ability as a multi-instrumentalist and a well versed singer. Boasting super sleek production values including horn sections and a stunning lightshow all the elements melded together for one stellar set. But what made Nick's set so good was how he updated old tracks and added layers upon layers of new aspects to tracks giving an entirely new experience that you could only ever get live. Highlights of this set include when Nick invited his good mate Marcus Marr up to perform "The Trouble With Us" where he added entirely new instrumentation making the song sound brand new, and of course when he played his signature track "Talk is Cheap" which scored top spot in Triple J's Hottest 100 in 2014.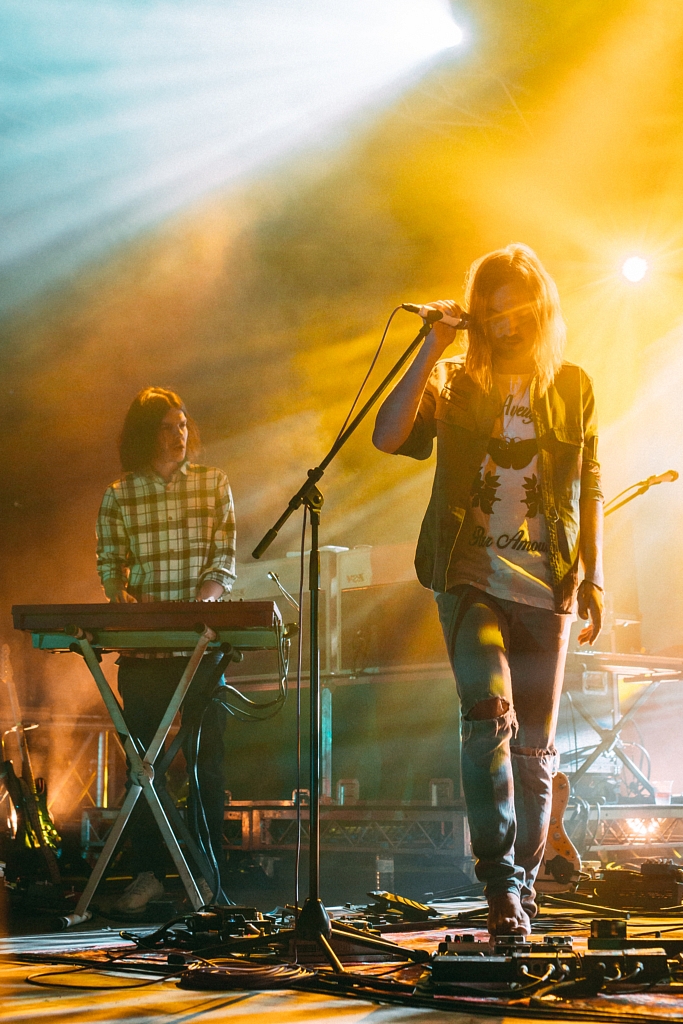 As the stage turns black, and a little electrical hum echoes throughout the tent fans are waiting in anticipation to see one of the best Australian acts of all time to come out and perform this band was of course – Tame Impala. A green light appears and the instrumental for "Nangs" the second track of their modern masterpiece "Currents" plays and the audience goes wild. Right as that happens the band comes out and its glorious, Kevin Parker's reverb soaked John Lennon-esque voice saturates the track with the audience singing along and cheering as it leads into "Let it Happen" a 7 minute long ballad of epic proportions with a catchy hook and infectiously funky psychedelic rock guitar line laced through it. Then the drop happens, and the audience is barraged by a confetti cannon with one of the catchiest synth lines in recent memory. "Let it Happen" was the perfect way to get the crowd hyped because it only went up from there. Their eclectic set of fan favorites had no dull moments and there were so many epic and iconic moments notably the outro to "Eventually" where the whole crowd harmonized with Kevin's serene vocals or the entirety of "Mind Mischief". The one stand out moment that will be remembered by festival punters for years to come was "It Feels Like We Only Go Backwards" with a massive confetti drop and the crowd going nuts it's one of those experiences that can't be put in words that will do it justice, when the audience is able to be heard over the singers voice you know it was a worthwhile and intimate experience. Closing out the set with "New Person, Same Old Mistake" was an unforgettable choice that is complimented by the confetti drop and the crowd becoming walking pieces of fairy bread. Laneway is said to be Tame Impala's last set of shows before they go on hiatus to record a new album and they went out with a bang.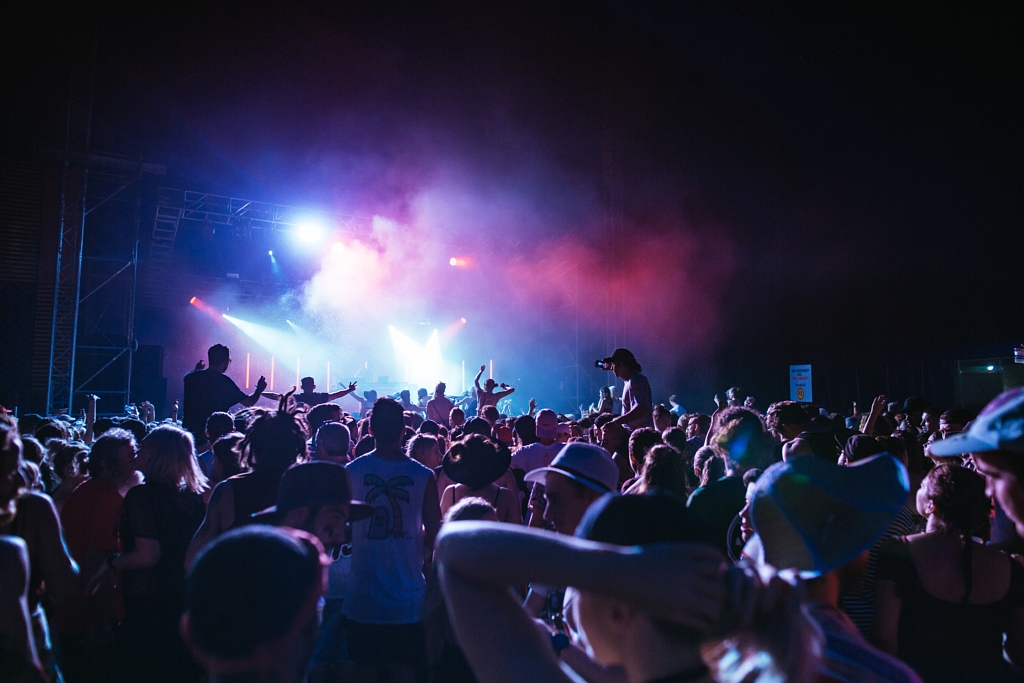 Laneway is a culmination of everything that is great in the Australian music industry, the passion of the fans and the respect for the country made this show one of the best and a treat for any music fan, customers were absolutely spoiled and for Brisbane's first huge show of the year it will be one that is remembered for years to come.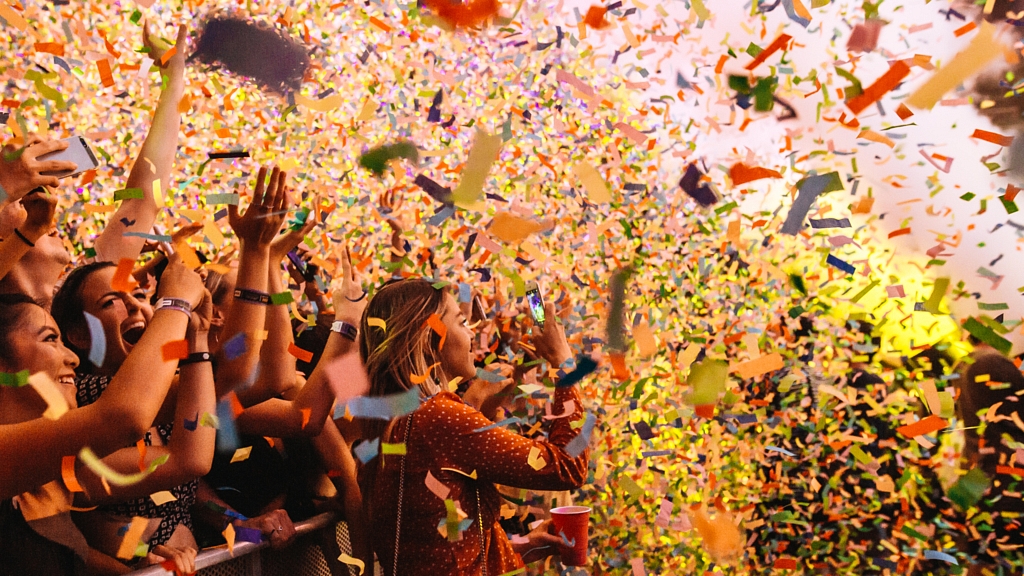 All photos taken by Mitch Lowe from Save Tonight, Follow him on Instagram and Website.