While the rest of us mere humans wrestle with our creativity, Coolangatta's Jay Jermyn wipes the floor clean with multiple mediums that he rides like one big artistic wave. Ever changing and shifting, much like the ocean tides under various moons, his work spans from fluid visual works of exploration to musical experimentation and expressive film.
You are currently in Bali (or more precisely, on an island nearby), how much has travel fuelled your artistic spirit?
I'm on Nusa Lembongan with my girlfriend Natalie trying to score late season waves and have some well-needed R&R that probably she deserves more than me haha. Travel I'd say is one of the main things that keeps a lot of my spirit alive and strong, to keep creating in a way that stays fresh and exciting for me and hopefully the people engaging with my art. When I am away from home, I don't walk around looking at things and automatically think oh yeah I want to use that colour scheme or those angles of architecture are going to be the next direction. It's trying to capture the way I felt in that place as I remember it, sometimes it works sometimes it doesn't sometimes it can only remain a memory.
Tell us a little about the first time you travelled abroad?
The first time I travelled abroad was a real last minute surf trip to Bali I didn't even have a passport when I booked I had to pay extra to fast track my passport to come in time. Haha, I remember now I even lost my wallet in the taxi on the way to our hotel my mate had to spot me the whole trip. Was definitely a culture shock to a green 18yr old first time out of the country to a third world full of pollution. Set me up well, though.
Travelling seems to be an experience that changes or helps people grow, can you illuminate a few places and the stories that resonate heaviest with you from the places that you have been?
Last year I did a solo trip through Eastern Europe to then meet my girl in Germany to finish up the Netherlands and Spain. Before that trip, we had done Japan, Hawaii and Indo a few times but that was all planned trips this one was the first time I really had to fend for myself and boy did I figure that out, I got stuck in Santorini with no money and had to sleep on the beach. Eastern Europe is a completely different world to what I had seen prior and with places like Albania, Macedonia, Montenegro, Poland it begins to skew your plush image of historical party Europe and don't get me wrong they can party in the East but by far the gnarliest thing I experienced were the refugees from Syria on their path to Germany and seeing them living under a sheet in a bus terminal park with their newborn baby in Belgrade Serbia to thousands waiting at a locked border in Budapest really makes you think about how closed off and ignorant we are in Australia to the faces that actually exist behind those "Boat People" as our government has coined them. Seeing that changed me a bit.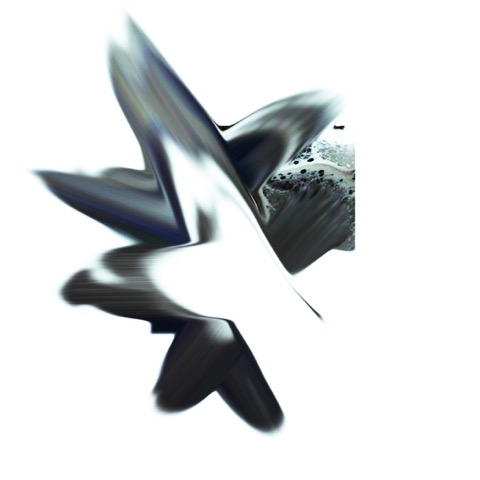 Tell us a little about how your environment, the Gold Coast, in particular, how has it shaped your creative output..?
I love the Gold Coast. I'm from Tweed Heads which is just south of the border but I spend most of my time in Coolangatta. Having grown up around the ocean and the laid back atmosphere that is attached to the southern Gold Coast you develop a sense of yeah no worries we can make that work kind of attitude. I'll admit we don't have the arts or music scene that say Melbourne or Sydney has but we have a community of artists and musicians who support each other and with creatives like Aaron Chapman, Brenton Derooy and Fran Miller smashing the surf photography and creative writing to my designer buddies like CJ Anderson. We have a supportive network that breeds excitement and you can see the undercurrents of a growing scene that is striving to rival the best. Give us a few years haha
What are your opinions on the various forms of street art? And, where is the line drawn, with kids bombing trains and throwing up tags left, right and center, as opposed to artists being paid to splash murals and vamp cool bars, streetwear outlets, and barber shops? In addition, do you find integrity with the passion a person might have to push the boundaries?
I'm not that into tags but I see the reason why they do it and I've got to commend them on some of the spots they make it to. Sure street art starts out as a more gorilla style thing but you know how it is people need to get paid and if you can get paid to do a sick large mural why the fuck not. In regards to pushing boundaries, there is no doubt that there is integrity in it, without people pushing the boundaries of what's known we would still be painting biblical references, there would be no Picasso, no Dali, no Basquiat even graphic design wouldn't be the same without the Dada movement. Pushing boundaries is essential in all facets of life. An Australian artist I've been following for a while who I respect massively for pushing the boundaries is a dude named Mik Shida check his work for crossing from murals to gallery work.
At what point did you pick up a musical instrument?
I was a late bloomer to music. I always had an obsession with it but never played but then at 19 I just decided because my mate Tommy played and I wanted in haha.
What form came first, music or visual? And how did that come about?
I'd have to say that the visual came first as I've been painting and drawing since I was in primary school, won a few competitions along the way which kept me going but in regards to the work I'm doing now the visual and music are just a byproduct of each other with the same goal of capturing certain feelings and social change.
How did the other medium play into that or did it start out as a completely separate entity?
They both started out as separate entities, I was always doing the visual and then I got completely obsessed with playing for a few years playing in bands and stuff and the visual got left behind a little. It hasn't been till I went back to uni and Veople came about that I really got that spark to combine the two and push what I can do more.
Veople seems to have a strong commitment to the music itself instead of all the other facets of what a band might consider part of what they do. Do you feel this sole focus on the art has given Veople an edge and perhaps a purer output?
Haha is it pure or is it laziness on the PR front I'm not sure but I do know Veople is the way it is because it's just mates playing when they feel like it and the way we write and record isn't exactly conventional. We close ourselves off from the world for a weekend and write record the entire thing over a few days, a few cartons of beer and a hell of a lot of laughter and then just put out what we wrote. That may explain the 2-minute guitar solos in the middle of a song or the four lines of lyrics in a song kind of thing. We don't write for anyone but ourselves and I guess our audience can kind of hear that in the music.
Tell us about the latest track Canopy, and how your music has shifted and grown over time?
Canopy was a fun track to write we had our mate Tom Green on board for the weekend just to add to the fun and he plays guitar pretty well. I think we have smoothed off a bit since our first track Riviera and have started to develop a sound but in saying that because our writing sessions are so spread out we are listening to different things and so I guess the separation kind of dictates what comes out next. We are planning to write again December sometime so lets see how all that repetitive house music I've been listening to changes it haha.
What is your process when creating, from the initial inspiration, choosing a medium through to the finished product what are the stages and how do you find it all ties together?
Most of my works are started by a continuous experimentation trying things out in the studio until I find something I like and then start to envision an end feeling for it. I then just chase that feeling and whether I need to explore a short film coupled with digital and paint mixed media like I did with my Transcience series or the crisp clarity of my latest more angular works that went into the opening group show of maverick art space in Coolangatta. It's all about capturing a feeling or concept the best I can anyway possible.
Lastly, what are the plans for the future?
Plans for the future are to lock in a solo show for 2017 to share with everyone the progression I've been working on for a while, release more music and finalise a furniture range I'll be releasing in the coming months but mostly just have a good time.