Thick As Thieves immediately asserts itself with the power and production to swoop to great heights within the mainstream. With radio friendly hits plastered throughout this LP, The Temper Trap have, following the loss of a guitarist and the passing of four years since their last release, returned to somewhat familiar territory.
Title track, Thick As Thieves kicks off like a cat stalking the night, sleek and dark, with Dougy Mandagi's vocal line prowling through the thick bushes of Jonathon Aherne's bass line. But it will be track two, So Much Sky, that is most likely to become an instant summer festival favourite, fully equipped singalong group vocals, this song flutters and sways like a chanting crowd it is set to inspire.
Flickering atmospheric guitars from Joseph Greer open Burn into a delta of eighties Brit-rock that flows in continuous eddy currents. Track 6, opening with a percussive rattling of Toby Dundas, Alive, pops with an eighties nightclub jive feel. In fact, for the most part, this album displays a uniquely different angle on rehashed eighties music taking some of the faster dating and sleazier sounds from the era and turning them on their head, breathing new life and creating something that is far more palatable than the origin.
The boys once from Melbourne, now spread from London and Berlin, through to Brooklyn, New York, have traversed the globe while recording this LP but a lot of the sounds seem to be influenced heavily by British soft rock. Riverina is another straight up pop express and although Summers Almost Gone, the longest track coming in at just over five minutes and one of, if not the only song actually recorded on home soil, starts out sounding like it might take a far more experimental route, it quickly shifts straight back to the easy listening soft-rock The Temper Trap do best.
As you edge towards the albums end, the feel-good tunes don't let up, Tombstone bops along with catchy choruses and What If I'm Wrong swoops with synth that will simply melt festival-goes. Closing song, Ordinary World, brings in some more straight up rock in parts but The Temper Trap don't stray far from their tried as tested song writing strengths.
Thick As Thieves may not be at the cutting edge or an album that defines a genre or even the pinnacle of the band that created it but this is sure to be an album that will spread far and wide this year, one that will be on multiple playlists and peoples lips.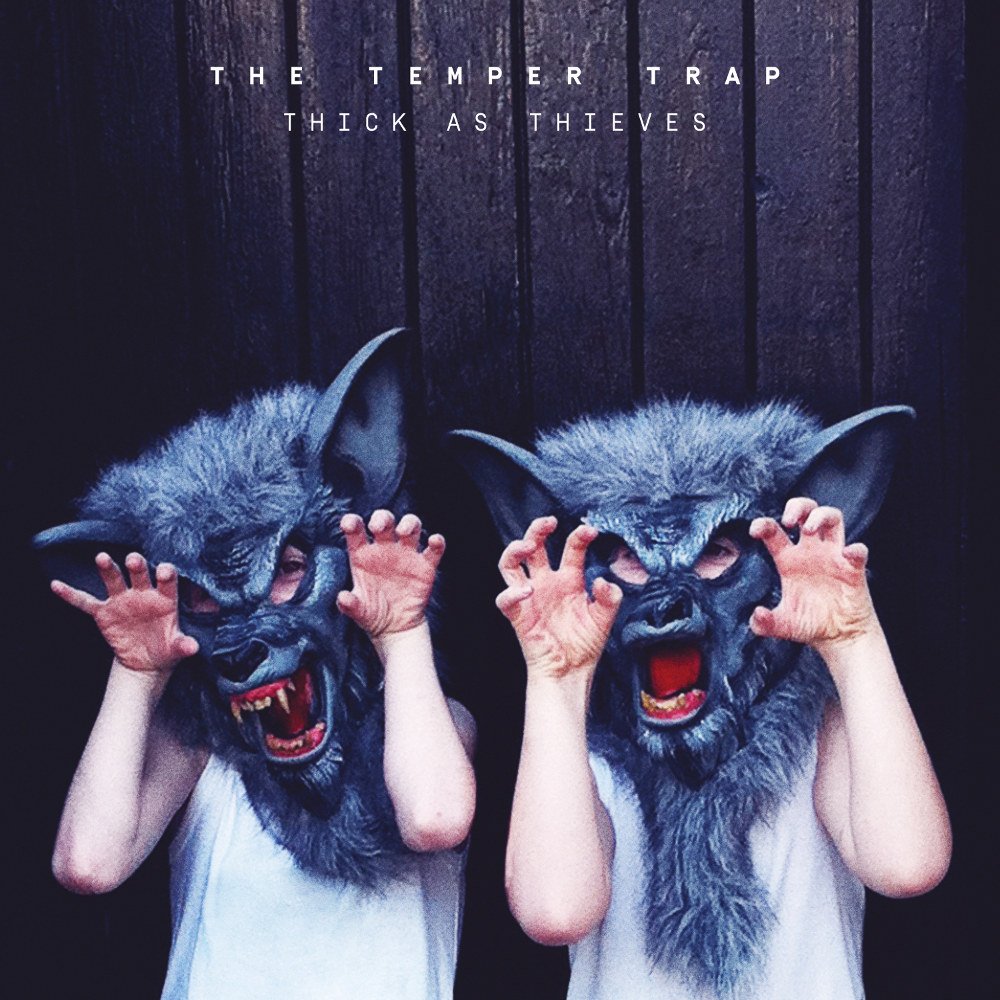 Thick As Thieves – Tracklist
Thick As Thieves
So Much Sky
Burn
Lost
Fall Together
Alive
Riverina
Summer's Almost Gone
Tombstone
What If I'm Wrong
Ordinary World