The new single, Forced Entry has been getting a pretty positive reception since its release. Does this track give us an insight into what we can expect for the upcoming album?
Cole: I don't know, the album is kind of all over the place with lots of different genres and influences. There's definitely Bryson's space-synth sounds all over it and most of it was recorded onto tape so there's that low fidelity warmth throughout it for sure.
What drew you to the lo-fi sound?
Bambi: If there's not a huge noise floor you can hear the dog whining in the background.
julian: Having fun at home and using what we found under the couch.
What do you imaging is the perfect setting for people to listen to your music?
Bryson: It sounds like smoking a joint on Mars.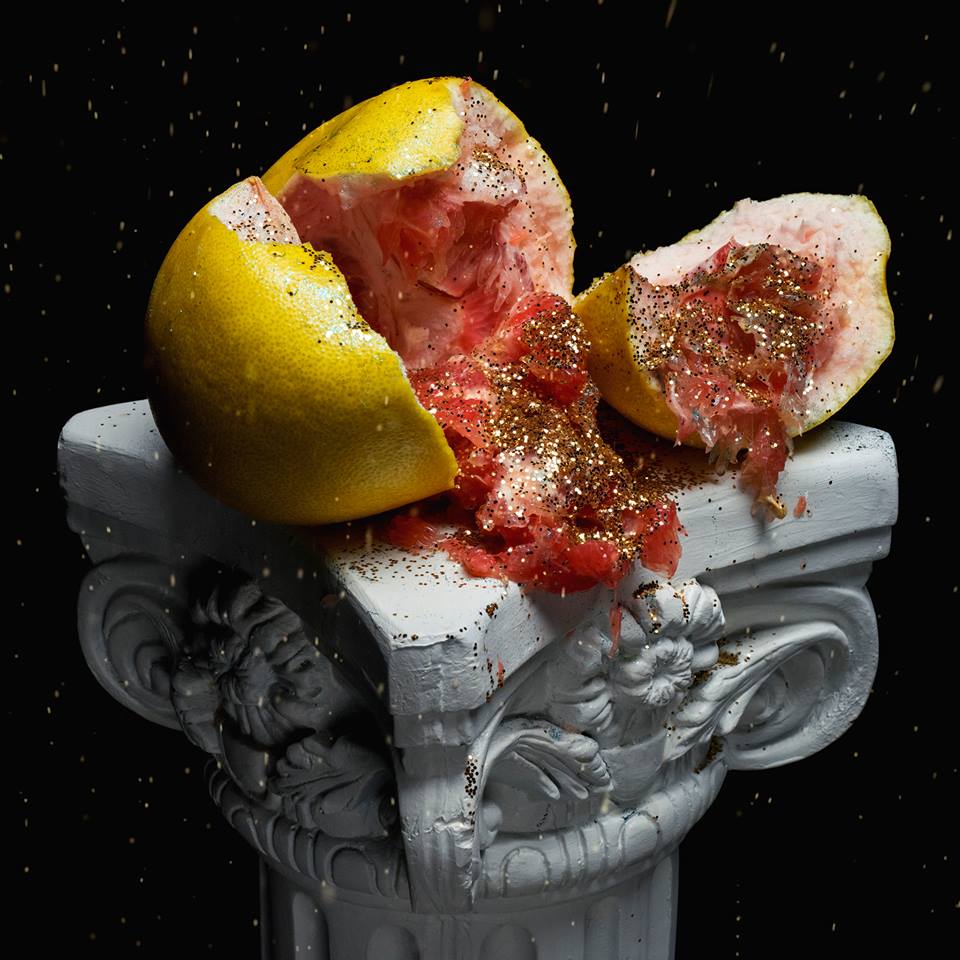 On your websites you've described your sound as being World Music, though some may argue your sound is more other-worldly than world-music. What does the term mean to you and how do you fit into this genre?
Cole: We just really like Francis Bebey and a lot of other electric African music. We have a lot of added percussion and 6/8 time signatures that we've taken from some other world music bands as well.
Bambi: Were not really world music [laughs]. We just really like it a lot. We should probably change that.
Did the name come about as a result of your lo-fi, distorted, other-worldly sound or did you decide on Reptaliens before the music came about?
Bambi: We were making music before we had the band name and didn't really know what to call it. I just came up with it one day when we were hanging out at WorkSound [Studio in Portland]. We all knew it was perfect right when we heard it.
How long has this project been in the works? Was it always something you wanted to do or was forming the band a spontaneous decision?
Bambi: I never thought I would be singing, I just always wanted to play bass. We were originally going to have guest singers for every song but I just like writing little stories and kept singing them so we could record easily at home. It just worked out that way.
Cole: We've been playing music together for a long time in other projects, but Reptaliens was pretty spontaneous.
Although on paper you're a duo, you had a range of musicians from Wampire, Woolen Men and Fog Father work with you on this project. How was the recording process? Did they have much creative say?
Bambi: We wrote the core of the songs and then invited different friends to play whatever they felt like playing over the songs. Each song is real unique but with a baseline of continuity. We would have friends come over or we would go to their spaces and just track whatever we came up with.
Cole: Bryson is on every song and writes his own parts. He's a Reptalien for sure.
What kind of experience can one expect if they were to rock up to a Reptaliens show?
Bryson: If you cut off your tail it will grow back in hours but if you see Reptaliens live you will never be the same.
You guys are considered to be veterans of the Portland music circuit. Are there any current local Portland bands you would recommend checking out?
Cole: All of our friends on the Reptaliens album are in really solid bands like Fog Father, Fur Coats, Minden, Eric from Wampire, Cat Hoch and The Shivas.
Bambi: Sun Angle is my favorite band in town. Phone Call sounds excellent and puts on a great show!
Julian: Mascaras, Rare Diagram.