To collaborate with like minded souls and share their stories is what we love. Michael Weybret aka Do Something Cool is gearing up for a road trip of epic proportions! Driving coast to coast, starting in California in the west and heading east to NYC. The plan is to do lots of creating (and driving) all in thirty days. Michael will share pictures and short stories to be more "behind the scenes" and focusing on the small moments that make a road trip all that more memorable.
Michael's postcards will be less "LOOK AT THE VIEW OF THIS BEAUTIFUL SUNSET" more "LOOK AT THIS FUCKING SNAKE THAT ALMOST BIT ME" while he is hiking to the beautiful sunset view.
Make sure to stop past Raven every Friday to see Michael's latest adventures!
Day 1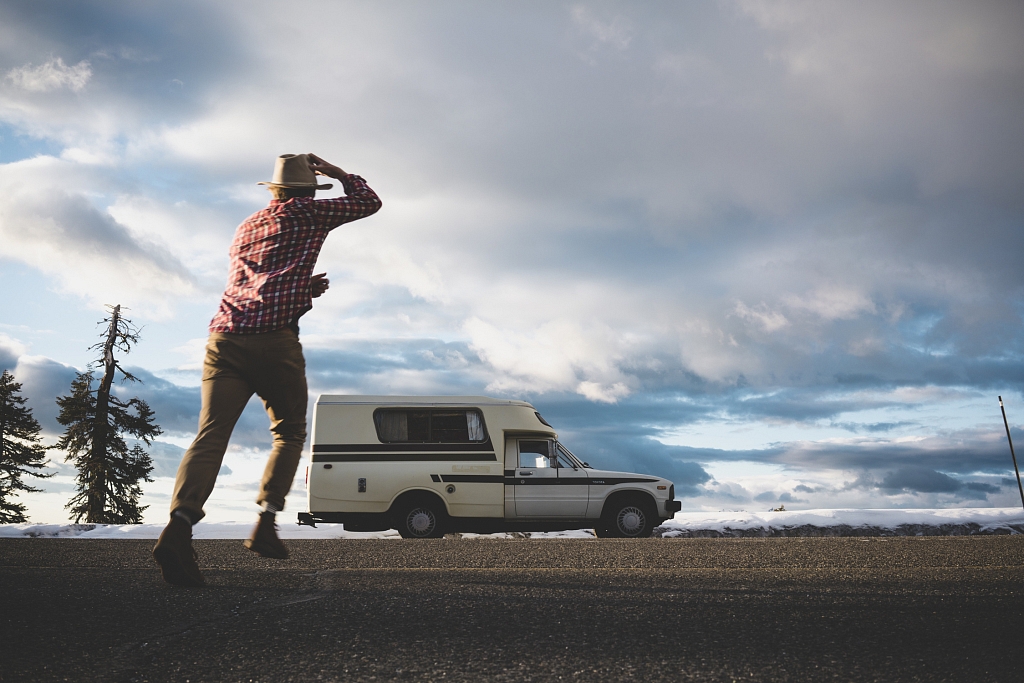 I'm off! The road trip begins with a typically rushed and late start. I have 30 days to make it to the Big Apple by way of every national park, tourist trap, and sketchy short cut I can muster. I'll keep you guys posted on the misadventures and the lighter side of this journey as I go.
Cheers from the road!
– MW
Day 2 – Morning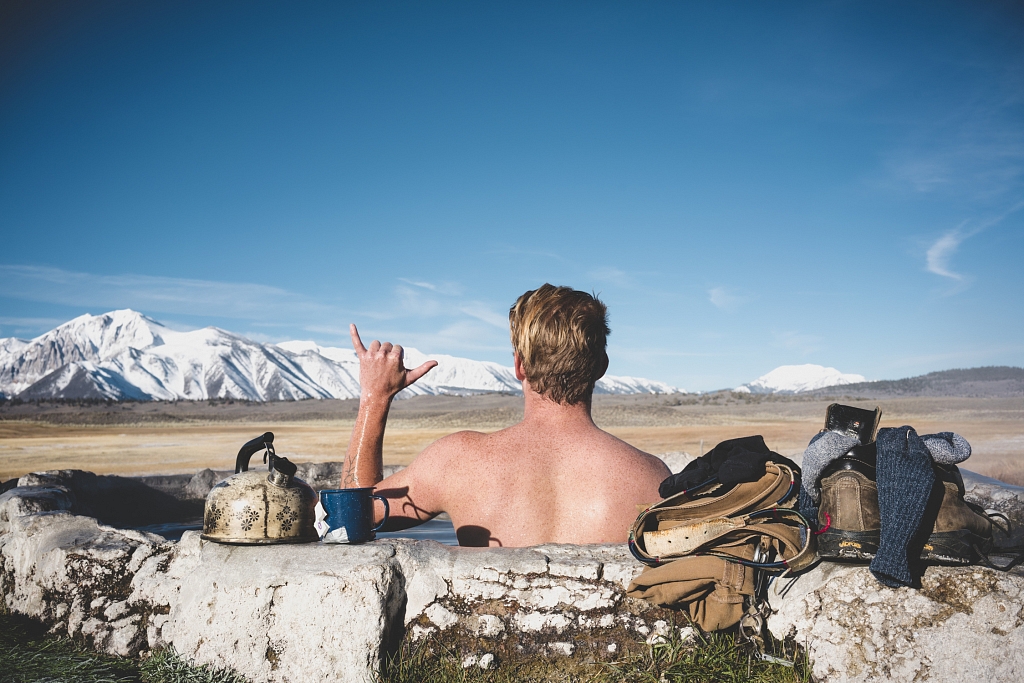 Morning of day 2, I can get used to this. I woke up just on the east side of the Sierra Nevada Mountain Range in California (those bad boys you see in the photo). Despite two layers of my thickest socks I woke up FREEZING. I high tailed it to this hot spring I had heard about and thawed out for a bit. Ended up making some friends from San Diego, my "home" away from "home," before I left, small world.
Stay warm, brothers!
– MW
Day 2 – Afternoon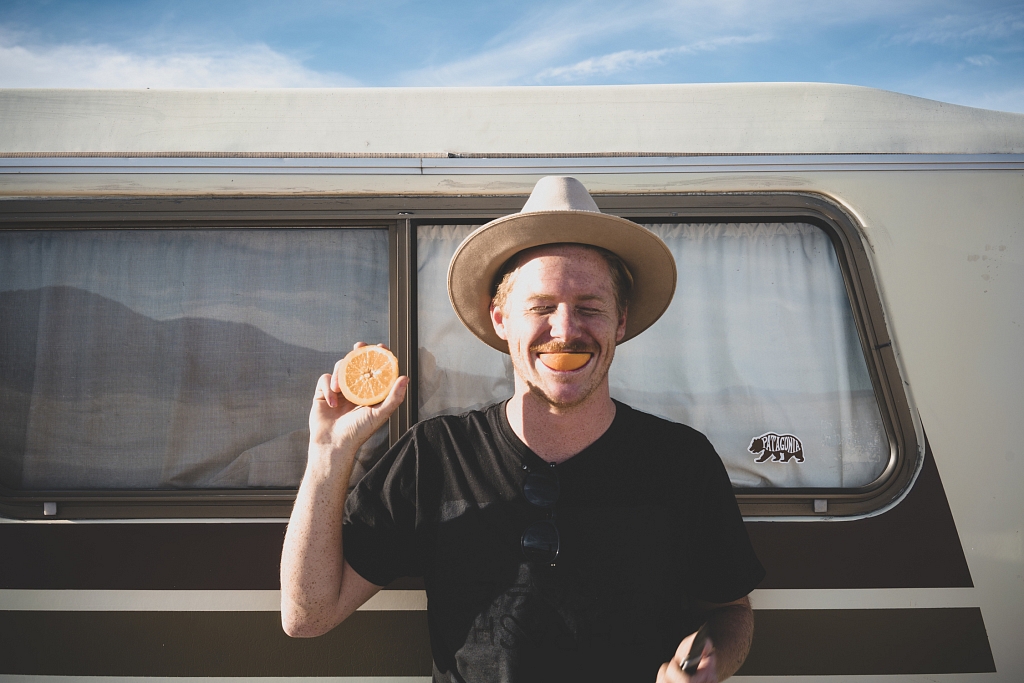 Leaving for a long trip from mom and dad's means you start of with great snacks for the drive! Sent me off with a fresh stock of oranges from the back yard. Here's me laughing at myself for taking a selfie to send home to prove I'm eating health out here. Y'all have any good, healthy munchy ideas? I'm running low on these bad boys.
Hungrily yours,
-MW