Four years since winning Triple J Unearthed with their 2012 album Over The Sun, Tinpan Orange are poised to release their fifth full-length, Love Is A Dog. The return of brother-sister outfit, Emily and Jesse Lubitz, along with violin virtuoso Alex Burkoy has been long awaited by fans, since the frontwoman's vocals were featured on the viral ad-campaign 'Dumb Ways to Die'.
Tinpan Orange stepped out on their own for this newest release, self-producing the album with the help of Emily Lubitz's husband Harry Angus, of Cat Empire fame. The result is a collection of stunning arrangements that maintain the youthful romance of Tinpan Orange's earlier sound, but also seem to have developed an alluring maturity.
As shown in the opening track and album's first single, Rich Man. With a sultry guitar intro reminiscent of the 60s classic Bang Bang (My Baby Shot Me Down) and Lubitz's distinctive falsetto, the album opens strong and is an immediate standout.
In the following track, Cities of Gold, Lubitz sings of a youthful uncertainty yet is upliftingly optimistic, a sweet and summery contrast to its predecessor. The following title track, Love is a Dog, takes the form of an old-school style lullaby. While it's vocal harmonies are well constructed and pleasant, the tune is bordering on dull, lacking the edginess of the opening track. The concern then is that the band played their cards too early, setting expectations unmanageably high for the rest of the album.
Thankfully, just when you're staring to lose hope, the band reinstates the seductive gloominess of Rich Man with the track, Diary. Definitely another standout, this track features a heavier and more distorted accompaniment, with layers of Emily's ethereal vocals and rich strings gradually building throughout.
The following track takes a surprisingly upbeat and percussion-lead tone, almost skimming a country-western style with twangy guitars and heavy vocals harmonies through the chorus. Tinpan Orange definitely benefit from experimenting with genre, Hear From Me brings a much needed change of pace.
Considering the wait it's been for this new release, Love is a Dog is a surprisingly understated album, relying heavily on listeners being swept away by Emily's vocals. However, it can be a rewarding listen to those patient enough to just relax and not expect more than they are initially offered.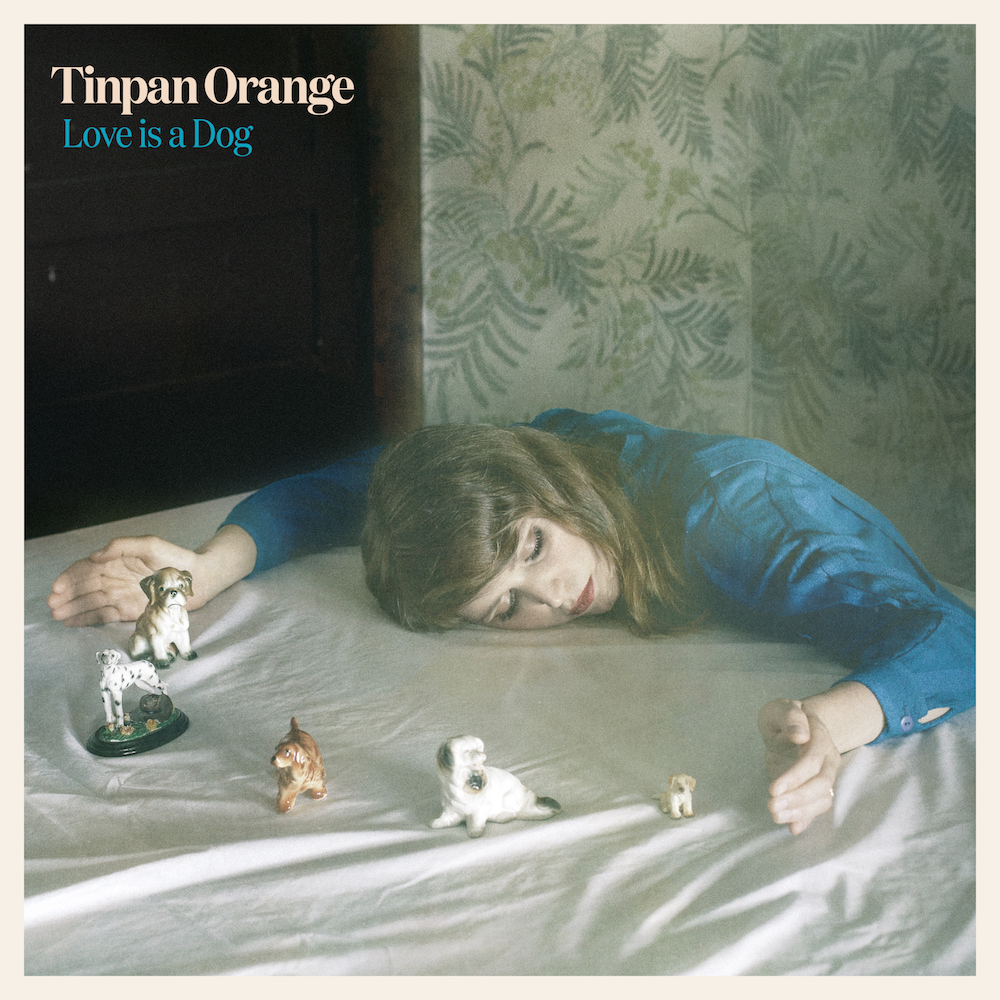 Love Is A Dog is due for release APRIL 8th.
Tinpan Orange are embarking on a national tour from APRIL 15th.